As part of the ISH Mission, we provide free accommodation for scholars studying at our partnering universities. All our scholarships give students the opportunity to live at ISH and develop the skills, knowledge and connections they need to make a positive contribution to their communities back home. We take pride in all the inspirational scholars at ISH and have a great interest in their future.
In the academic year 2019-2020 we have awarded scholarships to 110 students from 43 countries around the world.
With the support of 22 universities and academic partners, who cover most of the tuition costs, the ISH scholarships programme amounts to approximately £3m in 2019-2020.
All scholarship applications must be made through our partner institutions – these are mostly London universities and colleges. Please see the full list of scholarships below and follow the links through for more details from the university. If you have any questions about ISH scholarships, please contact our scholarships team by emailing scholarships@ish.org.uk – depending on the question, you might also need to get in touch with the partner institution directly.
Other than in exceptional circumstances, the maximum award will be a grant or a loan of up to £1,000
Applicants should not require total funding in excess of £2,000
The grant cannot normally be used to pay university tuition fees
Preference will be given to students in their final year of study
Evidence of applications to / awards from a university's hardship fund would strengthen an application
CONTACT US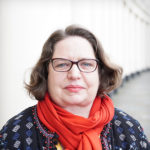 For any enquire about hardship fund or financial support you can contact Sharon Bolton, our dean of students life:
Email: s.bolton@ish.org.uk
Phone: +44 (0) 20 7631 8366
or, if you prefer meeting face to face, you can book an appointment here: