Black History Month was launched in the UK in the 1980s, largely the result of local community activism which challenged racism in society. It's a commemoration that means different things to different people, but for us, it is a chance to dig deeper, to learn more, and to highlight the diverse stories told by classic and contemporary Black authors.
Reading can seriously damage your ignorance.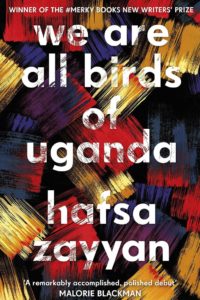 Ranging across decades and continents, Zayyan's debut novel is rooted in the brutal regime of Idi Amin's Uganda yet opens up to make profound, compelling arguments about immigration and identity that sweep the reader along.
This debut follows Sameer, a high-flying lawyer in present-day London who travels to Uganda to discover his origins, and Hasan, a successful family man in 1960s Uganda facing deportation due to his Asian background. Spanning across two continents and several generations, Hafsa Zayyan's novel is a multi-layered, moving tale about identity, family, prejudice, and how history repeats itself.
Second-Class Citizen is Emecheta's first novel that follows the life of a young, driven, resourceful Nigerian woman named Adah Ofili, from her early years in Nigeria to her adult life living in London.
Emecheta's words and experiences remain invaluable to readers as her stories paint a vivid picture of the life of a young Black woman living in Britain. She flawlessly expresses the complex intersection of the oppressive issues so many women face, with BIPOC women facing much more hardship. Emecheta is an author you must add to your reading list if you haven't already. She will undoubtedly be celebrated for many generations to come.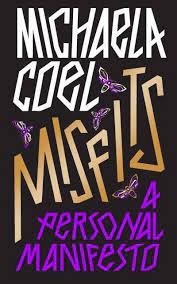 From the brilliant mind of the creator and star of I May Destroy You, Michaela Coel, this offering immerses readers in Coel's personal vision of race, class, and gender through powerful allegory and anecdotes – from her East London upbringing to her discovery of theatre and love for storytelling.
Coel writes of inclusivity and radical honesty with wit, and in telling her journey invites us to reflect on our own. By embracing our differences, she says, we can transform our lives. This book is a call for honesty, empathy, and inclusion dedicated to anyone who has ever worried about fitting in.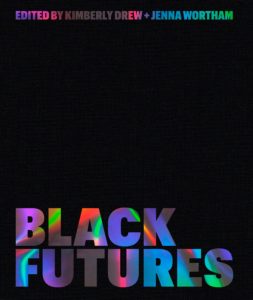 An anthology of artistic Black excellence — with photography, poetry, recipes, memes, and more — this collection sets out to answer the question: What does it mean to be Black and alive right now?
Nadia Owusu explores the geopolitical, geological, and psychological traumas that have marked her young life, from moving between countries across Africa and Europe as the daughter of a United Nations employee to her estrangement from her mother and her father's eventual death, as well as living through a civil war in Ethiopia and the 9/11 attacks (to name a few!).