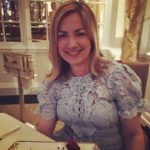 Governor
Kirsty MacDonald
Kirsty MacDonald has enjoyed a career encompassing director-level positions in leading educational and cultural institutions over thirty years in the UK and Canada. For over six years she has been Deputy Principal (Advancement) at the Royal Academy of Music and in the summer of 2022 was awarded a Hon FRAM for her achievements there.
Kirsty has delivered transformational outcomes in every role she has taken on which include fundraising leadership roles at the universities of Cambridge, Edinburgh and Oxford (Wadham College). Her previous experience across higher education and the arts includes London Business School, English National Opera, the Orchestra of the Age of Enlightenment and Glyndebourne.
She is the Chair of the CASE Europe Trust and a Governor of International Students House (since summer 2021). Kirsty has an Honours BA from the University of Toronto and in 2009 was awarded an MA Oxon.