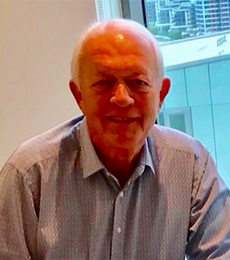 Mr Russell Peters
Having enjoyed an early career in the city followed by a family owned International Road Haulage Company I was invited
to join P+O Ferries as Freight Director at the age of 38. In 20 years with P+O I was appointed Managing Director of North Sea Ferries Ltd,
Managing Director of P+O European Ferries, CEO of P+O Stena Line , Chairman of Ferrymasters Ltd and CEO of P+O Ferries Ltd.
I was also appointed to the main PLC Board of P+O, a ftse top 100 company .
Since retiring from full time employment I have acted as a non-executive Director/Trustee for a number of third sector organisations.