ISH Travel Club Terms and Conditions
Waiver Of Limited Liability, Assumption Of Risk And Indemnity Agreement, Terms & Conditions of ISH Travel Club
This Waiver of Limited Liability and Assumption of Risk and Indemnity Agreement is valid for all trips/destinations with the ISH Travel Club that you partake in.
Terms of the Waiver of Limited Liability and Assumption of Risk and Indemnity Agreement
I (the student) will carefully identify, review and consider the risks of travel to any destination(s) that I will partake in as part of the ISH Travel Club, including reading the most relevant British Foreign Office advice available through http://www.fco.gov.uk/en/travelling-and-living-overseas/, and taking advice through my own country of nationality consulate relevant to the destination(s).
I acknowledge that I am voluntarily participating in the travel to the destination(s). I also acknowledge that my participation in this travel may expose me to significant risks, including but not limited to terrorism, war, serious bodily injury or death, property damage, and other risks that may not be foreseeable. I understand that International Students House is not responsible for my safety and I assume full responsibility for all risks associated with my travel.
I know conditions in my destination(s) may change rapidly and I will stay informed of current events on a frequent basis by obtaining updated security and health information from the nearest embassy of my country and from the FCO website (as given above).
I understand that the ISH Travel Club owes a duty of care to students within reason. I also acknowledge that my participation in this travel may expose me to significant risks, including but not limited to terrorism, war, serious bodily injury or death, property damage, and other risks that may not be foreseeable. I understand that International Students House is not responsible for my safety and I assume full responsibility for all risks associated with my travel.
In electronically ticking the check boxes of the online Trip Booking Form, for each ISH Travel Club Trip Ticket purchased, to accept and agree to ISH Travel Clubs Waiver Of Limited Liability, Assumption of Risk and Indemnity Agreement, Terms & Conditions of ISH Travel Club incl. Refund & Cancellation Policy, I (the student) RELEASE, WAIVE, DISCHARGE AND COVENANT NOT TO SUE International Students House, its trustees, directors, agents or employees from any and all liability, claims, demands, actions and causes of action whatsoever arising out of or any relating to any loss, damage or injury, including death, that may be sustained by me, or to any property belonging to me, while travelling to/in the destination(s) as above. I voluntary assume full responsibility for any risks of loss, damage or injury, including death, that may be sustained by me, or to any property belonging to me, while travelling to/in the destination(s) as above.
I (THE STUDENT) HAVE READ THIS RELEASE AND WAIVER OF LIABILITY, ASSUMPTION OF RISK AND INDEMNITY AGREEMENT, TERMS & CONDITIONS OF ISH TRAVEL CLUB INCL. REFUND & CANCELLATION POLICY, FULLY UNDERSTAND ITS TERMS, I UNDERSTAND THAT I HAVE GIVEN UP SUBSTANTIAL RIGHTS BY WAY OF ELECTRONICALLY TICKING THE CHECK BOX OF THE ONLINE FORM, AND HAVE CHECKED IT FREELY AND VOLUNTARILY WITHOUT ANY INDUCEMENT, ASSURANCE, OR GUARANTEE BEING MADE TO ME AND INTEND MY CONFIRMATION OF CHECKING THE BOX TO BE COMPLETE AND UNCONDITIONAL RELEASE OF ALL LIABILITY TO THE GREATEST EXTENT ALLOWED BY LAW.
ISH Travel Club Booking Terms & Conditions
International Students House (ISH) is a registered charity (number 313512) which runs the ISH Travel Club as part of its programme of activities. All trips are planned and organised by a dedicated in-house Travel Co-Ordinator.
These are the standard booking conditions of ISH Travel Club.
Contract
When you purchase ISH Travel Club tickets/events you are contracting with ISH Travel Club and agree to accept the full Terms & Conditions (below), Insurance Disclaimer and Waiver of Limited Liability and of the ISH Travel Club by checking the boxes on the Mandatory Booking Form once you've purchased your ticket online. If you do not agree and accept ISH Travel Clubs Terms & Conditions incl. Waiver of Limited Liability, Assumption of Risk and Indemnity Agreement, and the cancellation policy, you will not be able to participate on the Travel Club trip.
Proof of Student Status
ISH Travel Club is open to all students aged 18 and over and currently in full time education with one of International Students House's Institutional Members (full list of Institutional Members can be found on https://ish.org.uk/).
Proof of current, full time education must be provided i.e. your University Photo ID, showing a clear expiry date.
ISH Travel Club reserves the right to refuse admission on Travel Club trips at its discretion. As a full time university/college student studying at one of International Students House Institutional Members, you must have your valid university/college student ID with you at all times for the duration of the trips. We and our tour suppliers reserve the right to request ID to verify that you are a genuine university/college student. If you are unable to produce a valid student ID when requested, Travel Club and all tour suppliers reserves the right to reject your ticket and admission on the trip, no refund will be due.
Payment
Full payment is required at the time of booking.  Online Payments ONLY, through the ISH Events online store (with the exception of overseas trips) by debit/credit card. For overseas trips by application, once selected you will receive an offer of acceptance by email including a deadline for full payment. If payment is not paid when due, ISH Travel Club will be entitled to cancel the booking without notice.
Number of Tickets or "Ticket Limits"
When purchasing tickets on our Site, you are limited to ONE ticket for each trip (also known as a "ticket limit"). This ticket limit is posted during the purchase process and is verified with every transaction. This policy is in effect to discourage unfair ticket buying practices. We reserve the right to cancel any or all orders and tickets without notice to you if you exceed the posted limits. This includes orders associated with the same name, e-mail address, billing address, credit card number or other information.
Insurance Disclaimer
We believe that safety and enjoyment are equally important when travelling with ISH Travel Club.  It is therefore one of our terms and conditions of booking that you have adequate travel insurance in place before you travel; cover must include emergency medical expenses, personal accident and repatriation. In addition, we strongly recommend that you include baggage, personal liability and cancellation cover.
It is wholly your responsibility to obtain adequate Travel Insurance for the dates of your trip. ISH Travel Club will not provide this for you. You cannot participate on Travel Club trips without travel insurance.
Health
As an EU national, if you are suddenly taken ill or have an accident during a temporary visit to any EU country you can get free or reduced-cost healthcare (be aware each country has its own rules). A European Health Insurance Card (EHIC), available online at www.ehic.org.uk, facilitates access to healthcare in the EU and speeds up the reimbursement of costs.
For non-EU students you are advised to contact your country's embassy in the UK for advice.
We would recommend you obtain a copy of the Department of Health leaflet T4 (travellers guide to health) and where relevant, see your doctor to ensure that you are not travelling against medical advice.
For UK students you must purchase Travel Insurance if participating on an Overseas Trip.
As stated in point 4, it is the traveller's responsibility to arrange insurance for any medical/repatriation needs you may have while on an ISH Travel Club trip. You must take out insurance policy before you travel.
Departure point/time
The majority of ISH Travel Club trips depart from the Reception/Car Park of International Students House, 229 Great Portland Street, London, W1W 5PN.
It is your responsibility to leave ample time for your journey to the departure point. The time stated on the e-ticket/itinerary email is the time of departure; you should ensure you are at the departure point AT LEAST 15 minutes prior. We cannot refund or rebook you for trips that are missed if you fail to arrive on time. If you're running late it is your responsibility to contact the Group Leader, contact details are on the itinerary sent to you.
Travel Documentation
You are responsible for ensuring that you are in possession of the required travel documentation such as visas and passports and that they are valid and effective for all countries that you intend to visit. We cannot be held responsible for expenses incurred if travel documentation does not meet the required criteria. If you are in doubt, please contact the relevant embassy or consulate. A valid passport is required for all journeys between countries for all nationalities.
UK & EU Citizens
Citizens of the European Union do not require visas for travel within other European Union states, and rarely require visas for other European destinations. However, participants must check with the relevant embassy before travelling. Requirements may change and you must check the up-to-date position in good time before departure.
All other Nationalities
Citizens of other countries should carefully check requirements for passports, visas and other documentation required for travel to your destination. Information can be found from the relevant embassy.
ISH Travel Club is unable to make refunds to participants unable to travel through failure to comply with immigration regulations. You should apply for your visa at the earliest opportunity as it can be a slow process. ISH Travel Club can provide a letter of information (detailing flights, accommodation, payment and support) for your visa application, once you have paid in full for the trip.
For all trips we ask that you bring valid student ID as we have often booked reduced price tickets on this basis. If you fail to bring valid student ID you will be liable for any difference in ticket prices.
Refund & Cancellation policy
Full payment is due at the time of booking.
All Travel Club Trip Tickets are: FULLY RESTRICTED / NON-REFUNDABLE / NON-CHANGEABLE / NON-TRANSFERABLE / NON-EXCHANGEABLE / NO-SHOW PENALTIES APPLY.
Unless in exceptional circumstances with evidence (e.g. GPs statement of fitness/Hospital Letter etc.) & only if approved by the Travel Co-ordinator. If you cannot travel, please inform ISH Travel Club immediately. Every effort will be made to re-sell your ticket. If your ticket is resold you will be reimbursed for the full amount of the trip (minus any name-change /administration fee imposed by the airline/ operator which is out of the control of the Travel Club). The sooner you inform us that you cannot travel, the more likely it is that we can re-sell your ticket.
If you fail to inform us in advance (at least 10 working days' notice) that you cannot travel and/or No-Show on the trip and/or cancel last minute (less than 10 working days prior to departure) – no refund will be due and you will be subjected to a fine and/or cancellation penalties equivalent to the subsidy ISH has paid on the trip.
In the unlikely event your trip is cancelled by the ISH Travel Club or one of our suppliers due to unusual or unforeseen circumstance beyond our control, then we will refund you the price paid for the ticket but you will not be entitled to any compensation for the loss of the tour.
Unlawful Resale of Tickets;
Tickets cannot be re-sold by students, they must be returned to Travel Club for re-selling. Any ticket sold or passed on by the original purchaser to another person will be invalid and cannot be used for travel. Unlawful resale (or attempted resale), counterfeit or copy of tickets is grounds for seizure and cancellation without compensation. In addition, we reserve the right to restrict or deny ticket purchasing privileges to any student that we determine to be, or has been, in violation of our Travel Club policies and Travel Club Terms & Conditions.
Variation of ISH Travel Club Trip Itineraries
We reserve the right, before you book, to vary the services described in the itineraries, including departure dates and characteristics and categories of transport/accommodation. You will be notified of any changes before departure, please refer to point 10.
Alterations
After you book, it may occasionally be necessary to change the itinerary at the last minute, perhaps because of weather conditions, last minute closures or travel delays, for example. Please be patient and adopt a flexible approach. Any change in content will be made on a like for like basis. All final content of the trip will be emailed to you one week prior to departure for day trips organised by ISH and two weeks prior to departure for overnight trips, listing final accommodation, transport times, scheduled activities etc.
Behaviour
You will be responsible for the conduct of yourself and you will indemnify us against any liability for damage caused by you. We ask you to participate fully in the trip and be considerate towards the whole group, do not deviate from booked tours and timings – the more you get involved the more fun you will have, and please remember ISH Travel Club has generously subsidized your place on every tour by up to 60%.
You shall behave with respect towards other students and ISH Staff/tour supplier staff/hostel staff (weekend trips) and all those involved in the trip/event, and you shall be held responsible for your own actions during your participation on the trip/event. If you cause a disturbance, or behave in an unacceptable manner towards other students or staff you will be removed from the group and trip/event immediately, without refund and you will be fined/penalised for your actions.
We ask that you take reasonable care of your own and others' health and safety, carry out activities in accordance with instructions, and co-operate with the Group Leader in an emergency.
ILLEGAL/BANNED Goods in the UK
There are certain goods you are not allowed to bring (or acquire them) into the UK regardless of what country you are travelling from – this is to protect society, animal and public health and the environment.
You can get a fine or prison sentence if found in possession with any of the illegal/banned good within the UK on your person.
Please note that this is not a full list, but it includes the most important examples.
The following goods are banned completely:
Controlled Drugs such as cocaine, heroin, MDMA (Ecstasy), cannabis, barbiturates, amphetamine and methamphetamine.
Offensive weapons such as flick and gravity knives, butterfly knives, push daggers, belt-buckle knives, death stars, swordsticks, stealth (nonmetallic) knives, knives disguised as everyday objects, knuckledusters, blowpipes, truncheons, and some martial arts equipment.
Other weapons Self-defence sprays and electric shock devices such as stun guns.
Indecent and obscene material such as books, magazines, films, videos, DVDs and software. This includes: • material featuring children; • material containing extreme violence; and • any other pornography that cannot be legally bought in the UK.
The following goods may be detained and you may be prosecuted by the intellectual property right holder: Counterfeit, pirated and patent infringing goods such as CDs, DVDs, clothing, footwear and designer goods from non-EU countries.
The following are also banned: Firearms, explosives and ammunition including blank firing or replica firearms that can be converted to fire bullets. Realistic imitation firearms. Samurai Swords.
Please refer to https://www.gov.uk/duty-free-goods/banned-and-restricted-goods  for more information about Banned and restricted goods in the UK
Travel Club will not be liable through your failure to comply with UK Law and regulations.
Your Financial Protection
The Association of Bonded Travel Organisers Trust Limited (ABTOT) provides financial protection under its ATOL Franchise and The Package Travel and Linked Travel Arrangements Regulations 2018 for International Students House ABTOT number 5152, ATOL number 10159, and in the event of their insolvency, protection is provided for the following:
non-flight packages;
flight inclusive packages that commence outside of the UK, which are sold to customers outside of the UK; and.
flight inclusive packages, flight only and linked travel arrangements (LTAs ) sold as a principal under ABTOT ATOL Franchise.
ABTOT cover provides for a refund in the event you have not yet travelled or repatriation if you are abroad.  Please note that bookings made outside the UK are only protected by ABTOT when purchased directly with International Students House.
In the unlikely event that you require assistance whilst abroad due to our financial failure, please call ABTOT's 24/7 helpline on 01702 811397 and advise you are a customer of an ABTOT protected travel company.
You can access The Package Travel and Linked Travel Arrangements Regulations 2018 here: https://www.legislation.gov.uk/uksi/2018/634/contents/made
When you buy an ATOL protected flight or flight inclusive holiday from us, you will receive an ATOL Certificate.  This lists what is financially protected, where you can get information on what this means for you and who to contact if things go wrong.
The price of our ATOL-protected flight inclusive Packages includes the amount of £2.50 per person as part of the ATOL Protection Contribution (APC) we pay to the CAA. This charge is included in our advertised prices.
We, or the suppliers identified on your ATOL Certificate or holiday itinerary, will provide you with the services listed on the ATOL Certificate or itinerary (or a suitable alternative). In some cases, where neither we nor the supplier are able to do so for reasons of insolvency, an alternative ATOL holder or supplier may provide you with the services you have bought or a suitable alternative (at no extra cost to you).  You agree to accept that in those circumstances the alternative ATOL holder or supplier will perform those obligations and you agree to pay any money outstanding to be paid by you under your contract to that alternative ATOL holder or supplier. However, you also agree that in some cases it will not be possible to appoint an alternative ATOL holder or supplier, in which case you will be entitled to make a claim under ABTOT.
If we, or the suppliers identified on your ATOL certificate or holiday itinerary, are unable to provide the services listed (or a suitable alternative, through an alternative ATOL holder, alternative supplier or otherwise) for reasons of insolvency, ABTOT Limited may make a payment to (or confer a benefit on) you under its scheme. You agree that in return for such a payment or benefit you assign absolutely to ABTOT Limited any claims which you have or may have arising out of or relating to the non-provision of the services, including any claim against us, the travel agent (or your credit card issuer where applicable). You also agree that any such claims may be re-assigned to another body, if that other body has paid sums you have claimed under the ABTOT ATOL Franchise scheme.
For further information visit the ATOL website at www.atol.org.uk or the ABTOT website at www.ABTOT.com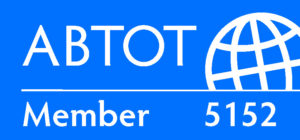 Complaints / Compliments
Should you have a problem during your tour, please contact your tour/group leader at the time and they will do their best to rectify the situation immediately. If we are unable to resolve your complaint at the time you can write to us direct and hand it to your leader or send to us at travel@ish.org.uk or ISH Travel Club, 229 Great Portland Street, London, W1W 5PN.
If, despite our best efforts and having followed the above procedure for reporting and resolving your complaint, you feel that it has not been satisfactorily settled, we recommend that it is referred for arbitration under the ABTOT Travel Industry Arbitration Service. An Independent Arbitrator will review the documents relating to any complaint and deliver a binding decision to bring the matter to a close.
Details of this scheme are available from The Travel Industry Arbitration Service, administered by Dispute Settlement Services Limited
9 Savill Road
Lindfield
Haywards Heath
West Sussex
RH16 2NY
This scheme cannot however decide in cases where the sums claimed exceed £5,000 per person or £10,000 per booking form, or for claims which are solely or mainly in respect of physical injury or illness or the consequence thereof.
Alternatively if you had a fantastic time we would also really love to hear from you, so we know what we are doing right. You can contact us using the same ISH contact details above. We are committed to providing the best possible service to our members. To help us to continue to improve, we ask all participants on our trips to complete a questionnaire at the end of the trip. Your ISH Travel Club Group Leader will organise this.