In this blog we'll reveal five extraordinary day trip options that have been painstakingly planned to sate your wanderlust and provide you with a much-needed break from the hectic city life. So pack your bags, and get ready to set out on an incredible journey as we reveal the enchantment that lies just outside of London.
Oxford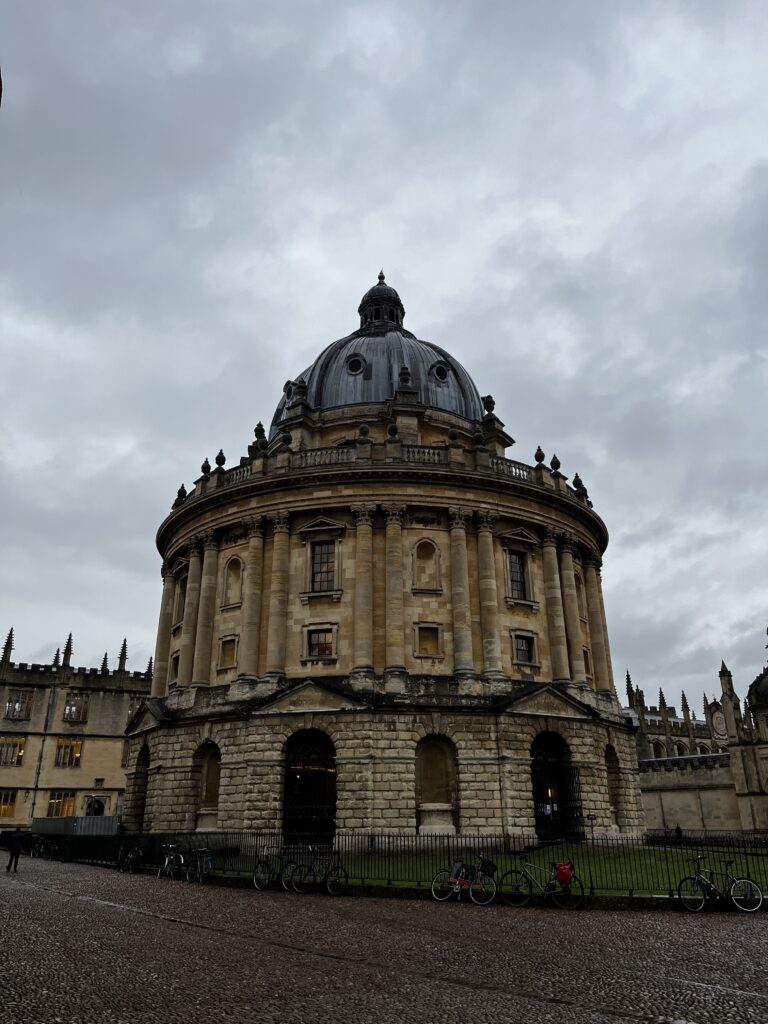 Getting to the city known as the 'City of Dreaming Spires' from London is quite convenient. London Paddington and London Marylebone are the two stations from which trains depart to Oxford. These stations are easily accessible from the International Students House via bus, Tubes, or a walk if you're travelling light. The ticket prices vary depending on the dates and sometimes the season.
For such trips, having a Railcard can be very beneficial as it offers significant discounts on return journeys.
National Express coaches also travel between London and Oxford, but the bus takes longer (around 2 hours) compared to the train (which takes approximately 1 hour). Tickets can be booked from websites like National Rail, Trainline, and Avanti West Coast.
Oxford is a city renowned for its museums and churches, with most of the museums offering free admission. Some must-visit museums include the Ashmolean Museum and the Pitt Rivers Museum. If you're looking to immerse yourself in nature, Port Meadow is a place you should definitely explore, as it offers beautiful grasslands. The iconic Bodleian Library and the Radcliffe Camera are also worth visiting, with a minimum ticket price of £5, and it's advisable to book in advance. There are walking tours available in the city that take you through its main attractions. Harry Potter enthusiasts can opt for guided tours or embark on a self-guided tour. Generally, all-inclusive guided tours tend to be more cost-effective than arranging a private trip to all the locations. Some of the famous Harry Potter filming locations in Oxford include;
No trip is complete without exploring the local food scene or visiting the markets. The Covered Market is a popular market in Oxford where you can shop for souvenirs and take home a piece of Oxford. To treat yourself, one highly recommended place is Pizza by Sartorelli's, known for its authentic wood-fired pizzas.
Cambridge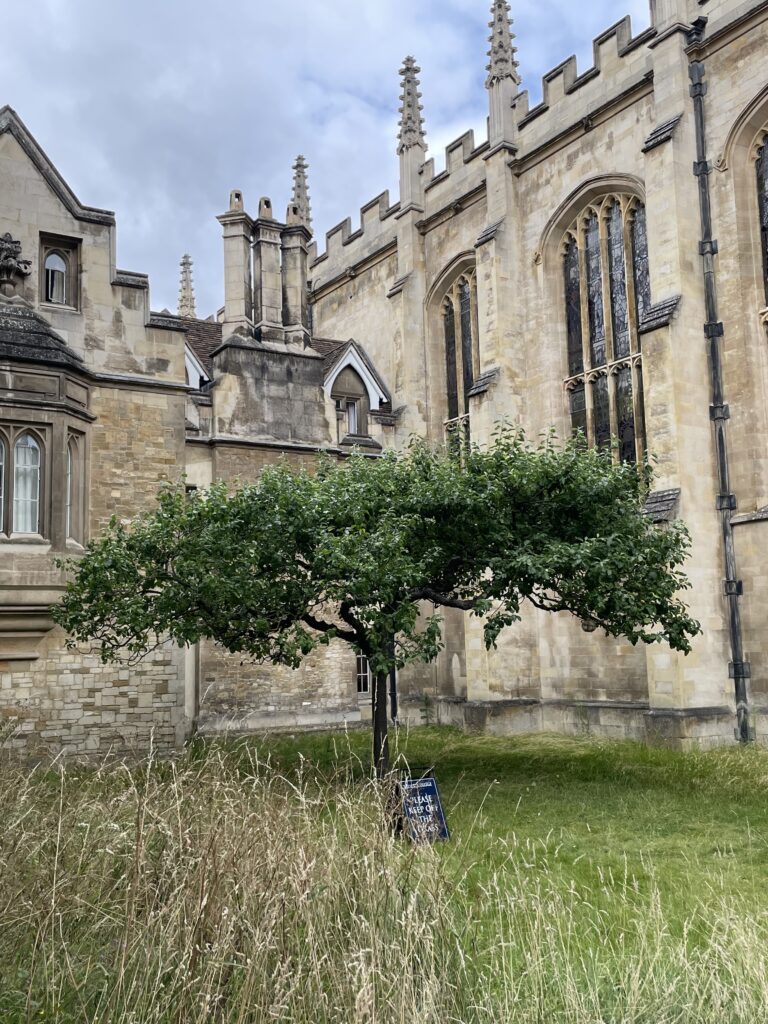 Nestled along the river Cam, Cambridge is renowned for its prestigious University of Cambridge. Located just an hour away from the vibrant city of London, it attracts many students for day trips.
Trains to Cambridge depart from various stations in London, including;
These stations are easily accessible from the International Students House via Tube or bus. Ticket prices vary, and utilizing a Railcard can further reduce costs.
Once you arrive in Cambridge, there are numerous enticing attractions to explore. Notable places to visit include museums and churches. The Fitzwilliam Museum and the Museum of Zoology are particularly noteworthy. Another must-see is King's College Chapel, a beautiful church located near the city centre. There is an admission fee of approximately £15 to explore this iconic site. Additionally, famous landmarks such as the Mathematical Bridge, Corpus Clock, and Newton's Apple Tree are worth visiting. For a quintessential Cambridge experience, consider going punting.
Cambridge offers a diverse range of dining options, catering to various preferences. From upscale dining to street food, the city has it all. The Food Park is a fantastic destination for sampling some of the best street food in Cambridge. For delectable desserts, places like Churros Bar and Sweet Ally Scoop are highly recommended. If you're in the mood for coffee, Hot Numbers is a great choice. The city centre also offers a wide array of casual dining experiences for travellers to enjoy.
Canterbury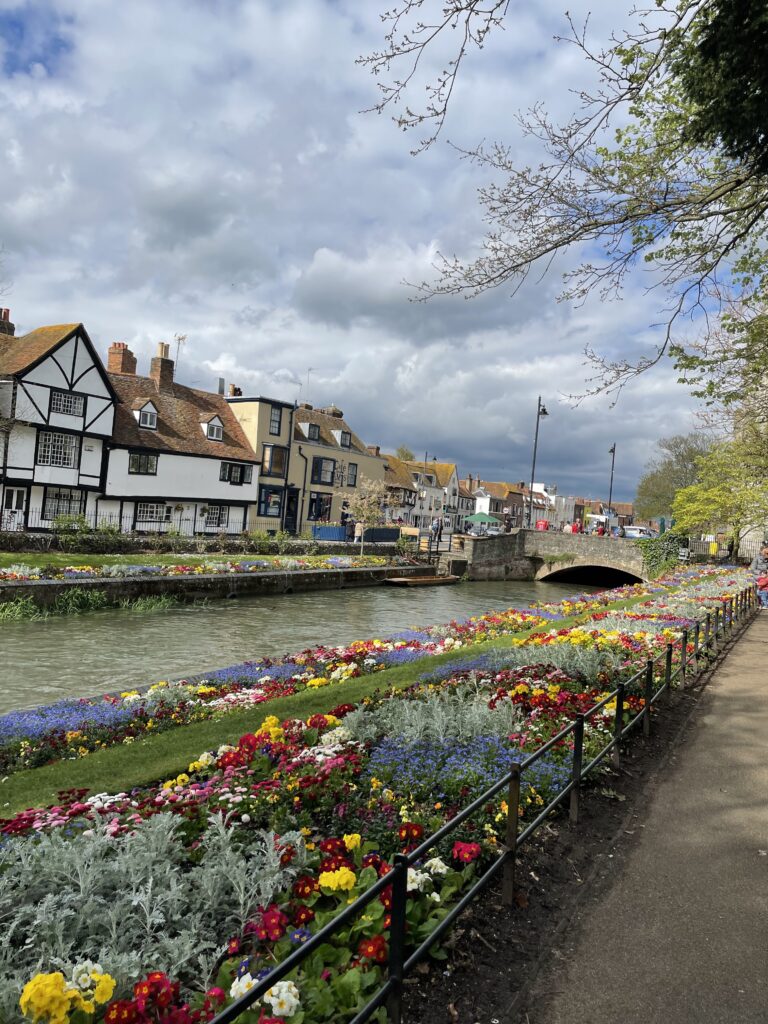 Canterbury, a renowned cathedral city in the southeast of England, is a charming destination for a short break from our student life. If you're short on time, the train is the most convenient option, although fares can be relatively expensive. However, if you're on a budget, taking the bus is a viable alternative. The fares for both transportation methods depend on the chosen day and whether or not you have a Railcard. Both railway stations and bus stops are easily accessible from the International Students House via public transport such as buses and tube stations. Select the nearest station that suits your convenience.
This picturesque town is famous for its Westgate Gardens, where visitors can enjoy punting along the river. Another notable attraction is the Beaney House of Art and Knowledge, which is the most popular museum in Canterbury. Lastly, a visit to Canterbury Cathedral is an absolute must. Before concluding this exciting and beautiful trip, indulge in the local cuisine of this lovely town. Canterbury offers delightful and unique bakeries, as well as cool cafes for a relaxed dining experience. The city centre boasts a plethora of options for breakfast, brunch, lunch, high tea, and dinner. Oysters are particularly renowned here, with Chapman's being one of the top establishments in town.
Brighton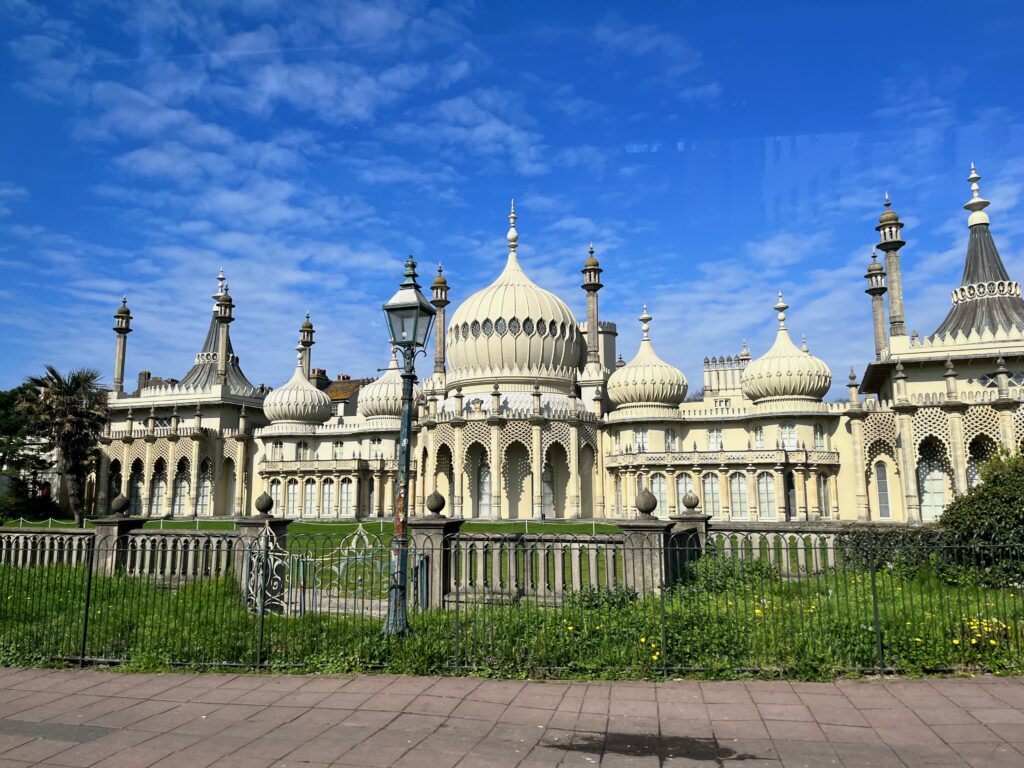 Brighton, known as the UK's party hub, is located on the scenic Sussex coast and offers the best nightlife in the country. It's just a 1 hour and 30-minute journey from London. Numerous buses and trains operate between London and Brighton, with London Victoria and Blackfriars being the primary departure points. Buses are a more economical option but take longer, around 3 hours to reach Brighton from London. If you're on a budget, this is the recommended choice.
Upon arrival in Brighton, you'll find the famous Brighton Pier just a 15-20 minute walk away. This iconic pier embodies the spirit of Brighton and is open year-round. Much of the city's attractions are located along the beachfront. Art enthusiasts should check out Zorian Artworks, while beachside shacks and pubs offer a delightful experience, particularly during the summer months. Don't miss a visit to the Royal Pavilion Palace, which may appeal to history enthusiasts with an admission fee of approximately £18 for adults. For lunch, consider the Shelter Hall, a beachside multi-restaurant where you can find various shops and eateries. You can order from multiple places, and all your food will arrive at the same time. After a satisfying meal, explore the North Laine Bazaar for a shopping spree. It offers a variety of shops catering to different tastes, ensuring you won't be disappointed.
Before sunset, indulge in a delicious cup of coffee at the picturesque Pelicano coffee shop and make your way to the beach.
For a quintessential Brighton experience, try the Brighton i360, which offers package deals inclusive of digital photos, a drink, and the overall experience.
Sunset is the perfect time to enjoy panoramic views of Brighton. With this memorable activity, you can conclude your beautiful trip and bid farewell to the city.
Seven Sisters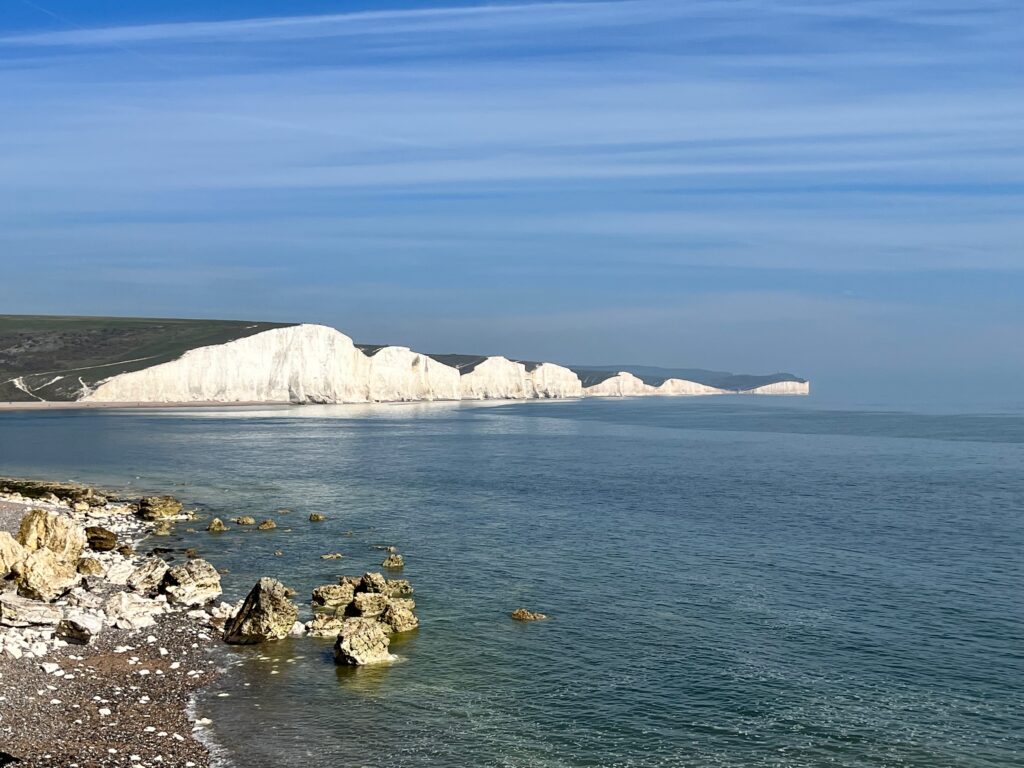 The English Channel coast boasts a mesmerizing series of chalk cliffs, offering a scenic view steeped in history and adventure, perfect for trekking. This destination can be conveniently visited during a trip to Canterbury or Brighton, as it is situated close to both Kent and Sussex. To reach the Seven Sisters cliffs, taking a bus is the most cost-effective option, allowing you to enjoy a delightful road trip. Get off at Seaford or your chosen destination, and embark on a hike that spans approximately 13 kilometres or 8 miles. If you have transportation halfway, the trek becomes more manageable. The overall trail presents a moderately challenging experience.
From different vantage points, you can admire the cliffs in two distinct ways. Standing atop the cliff, you'll have a panoramic view of the expansive sea, while entering from Seaford provides a scenic view of the cliffs from a distance, along with the opportunity to enjoy the beach. Along your hiking route, you'll come across numerous souvenir shops, cafes, and casual dining establishments. Feel free to take breaks to savour some food and perhaps indulge in a cup of coffee, before continuing your trek. The stunning views of the cliffs and the fascinating history behind their name will leave you awe-inspired, as the beauty of this place is truly captivating
---
Have you also read these articles?
Managing Roommate Relationships: Tips for a Harmonious Living Experience