Black History Month is the annual celebration and commemoration of moments in history, achievements and contributions that Black people have made.
First brought to the UK in the 1980s, Black History Month was initially introduced to the country by a member of the Greater London Council, Akyaaba Addai Sebo. Since 1987, Black History Month has been celebrated annually in the UK, to eradicate discrimination and encourage racial equality.
Feeling inspired to celebrate this Black History Month? There are many ways you can pay tribute, keep reading to find 8 ways to support black history month.
Raise money for charity
A great way to celebrate is to raise money for a charity that is dedicated to helping people of Black or ethnic minority backgrounds. Hold a bake sale, sponsored bike ride or non-uniform day – the list of possibilities is endless, but all have the moral outcome of raising money for incredible causes.
UK charities raising money for black communities:
-Black Girls Camping Trip
-Stop Hate UK
-UK Black Pride
-Keash Salon Hardship Fund
-Crisis Funding for Inclusive Publishers
-Black Minds Matter
-Black Lives Matter UK
Support Black-Owned Businesses
Many Black-owned businesses still face structural racism, which poses a unique threat to their longevity and ability to serve their communities' needs. An estimated 40 percent of Black business owners had already closed their doors between February and April of 2020. This number is twice the decline experienced by white business owners. Becoming a customer is a great way to celebrate.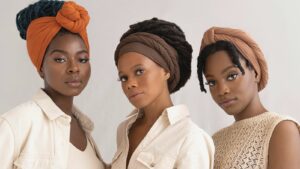 Tackle Workplace Discrimination
It is one thing to create a workplace inclusion policy that tackles discrimination, but the real proof is in disciplining. When an employee comes to you with a case of racism or bullying, you must take it seriously and not make excuses for the accused.
From unconscious microaggressions to more serious crimes of racial harassment, workplace discrimination can take many forms, but 40% of those who reported a racist incident were still ignored.
The best way to tackle workplace discrimination is through education and prevention. By teaching your managers how to notice the warning signs of racial bullying and provide a step-by-step strategy for disciplining those accused, your employees will not be complicit in a system of oppression.
Get to Know Some New Black Creators
From blogs to podcasts to influencers, there are so many amazing black creators in Every. Single. Industry. producing some incredible content. Whether it's for education or entertainment, you can seek out some incredible creators in your interest area.
Here's a list of talented black creators in different sectors to get you started.
Learn About Noteworthy Black Figures and Their Contributions
Typically, Black History Month draws associations with well-known figures like Civil Rights leader Martin Luther King, Jr. and activist Rosa Parks, but there are many others to learn about. For example, there's Shirley Chisolm, the first Black woman elected to the US Congress. And Fannie Lou Hamer, a Black activist from Mississippi who launched Freedom Farm Cooperative (FFC), an initiative to purchase land that Black people could collectively own and farm. Visit BlackPast.org for an extensive list of other notable Black figures.
Purchase, Read, and Share Books by Black Authors
If reading is a hobby of yours or a habit you want to pick up, one way you can celebrate Black History Month is by reading books by black authors. We've found a list of amazing books by black authors to get you started: 70 Must-Read Books by Black Authors in 2022
We had an equally interesting reading list last year which you can add to and build your library of black authored texts.
Movie night with shows and films featuring a black lead
One objective of Black History Month is to increase representation and visibility of black people, both on and off screen. Why not opt for a show/movie featuring a Black lead for your next movie night? Here is a list 33 films and TV shows to watch on Netflix featuring a black lead.
Be The Change
Today, black people still face oppression and discrimination on a daily basis. The best way you can celebrate black history is by making it. What will generations to come to say about this moment in time? Did you make things better for black people?
We can make history by committing to be a part of the solution. Advocate for racial equality, raise anti-racist kids, educate yourself on black issues. The work isn't done, it's only just beginning.