As the days grow shorter and the air turns colder, there's nothing quite like the comfort of cosy, warm meals to chase away the chill of November evenings. Whether you're curled up on the couch with a good book, gathered around the table with loved ones, or simply looking to warm your soul, these delightful recipes are the perfect way to embrace the season. From hearty dinners to soul-warming desserts, here are some cosy food recipes that will make your November evenings feel extra special.
Lasagne is a favourite comfort food for chilly nights, offering layers of warmth and flavour. The combination of rich, savoury meat sauce, creamy béchamel, and perfectly cooked pasta creates a cosy, indulgent experience.
Ingredients
2 olive oil, plus a little for the dish
750g lean beef mince
90g pack prosciutto
800g passata or half our basic tomato sauce
200ml hot beef stock
300g fresh lasagne sheets
White sauce
125g ball mozzarella, torn into thin strips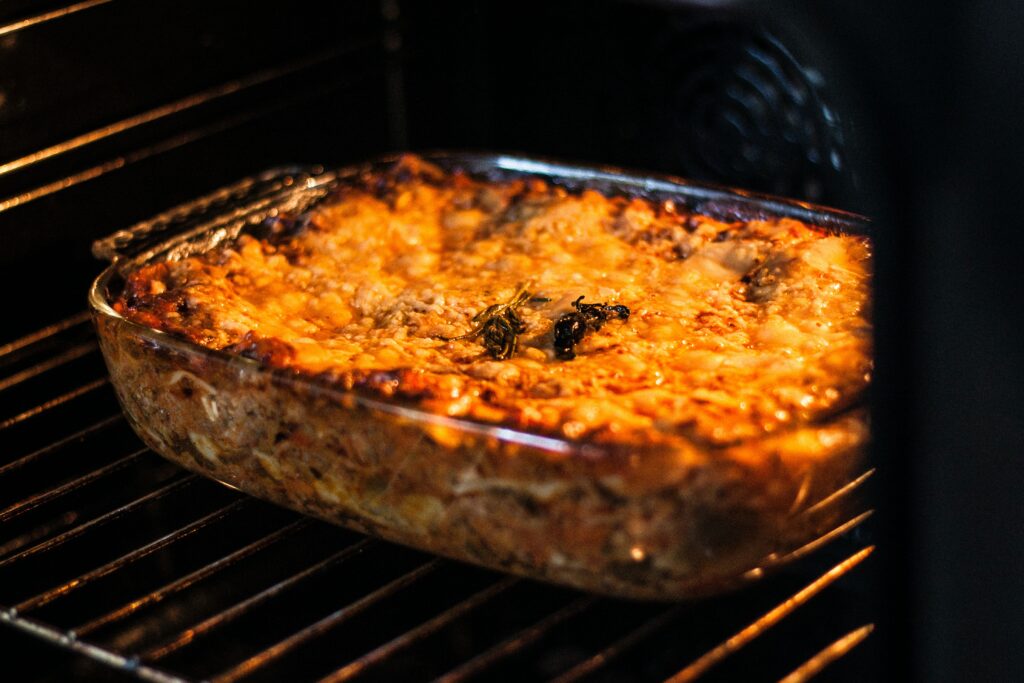 Nothing warms the heart like a classic beef stew simmering on the cooker. This hearty dish is packed with tender chunks of beef, potatoes, carrots, and a rich, savoury gravy. It's a one-pot wonder that fills your home with inviting aromas.
Ingredients
2 celery sticks, thickly sliced
1 onion, chopped
2 really big carrots, halved lengthways then very chunkily sliced
5 bay leaves
2 thyme sprigs, 1 whole and 1 leaf picked
1 tbsp vegetable oil
1 tbsp butter
2 tbsp plain flour
2 tbsp tomato purée
2 tbsp Worcestershire sauce
2 beef stock cubes, crumbled
850g stewing beef, cut into nice large chunks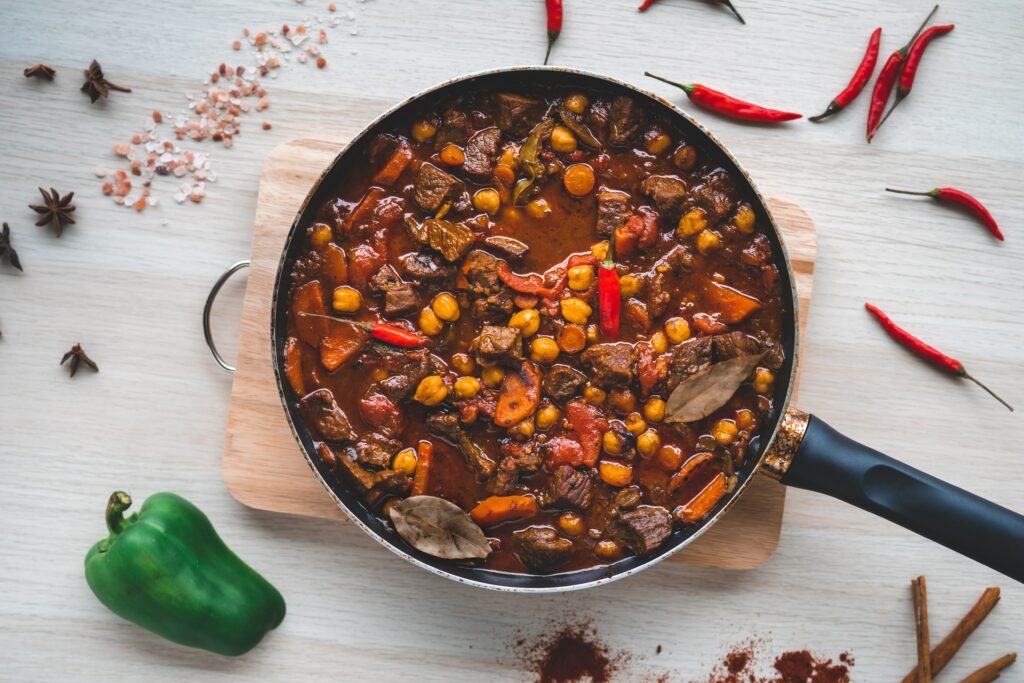 For your next comfort home meal why don't you try a classic Sunday roast! If you can't wait till Sunday why not make it during the week to experience all comforting flavours that go into this dish. However, if you don't want to go through the struggle of making a full roast dinner there is a cheat code to having the roast flavours without all the hassle. Check out 'Roast Chicken Baguette' on TikTok to experience all that goodness!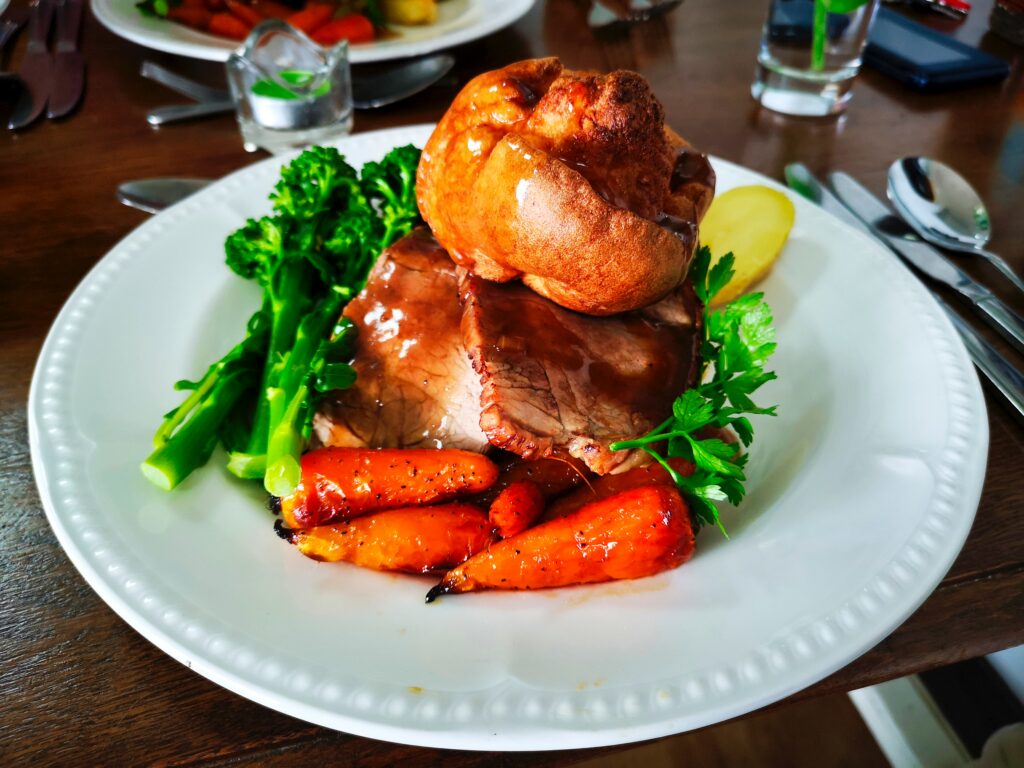 November is the perfect time to indulge in warm, comforting desserts. Apple Crumble is a timeless favourite, combining the sweetness of baked apples with the crispy goodness of a crumble topping. To make this dessert even tastier you can add a scoop of vanilla ice cream or warm custard for an extra layer of indulgence.
Ingredients
For the filling:
575g Bramley apple (3 medium apples), peeled, cored and sliced to 1cm thick
2 tbsp golden caster sugar
For the crumble:
175g plain flour
110g golden caster sugar
110g cold butter
For the topping (optional):
1 tbsp rolled oats
1 tbsp demerara sugar
Double cream, clotted cream or custard, to serve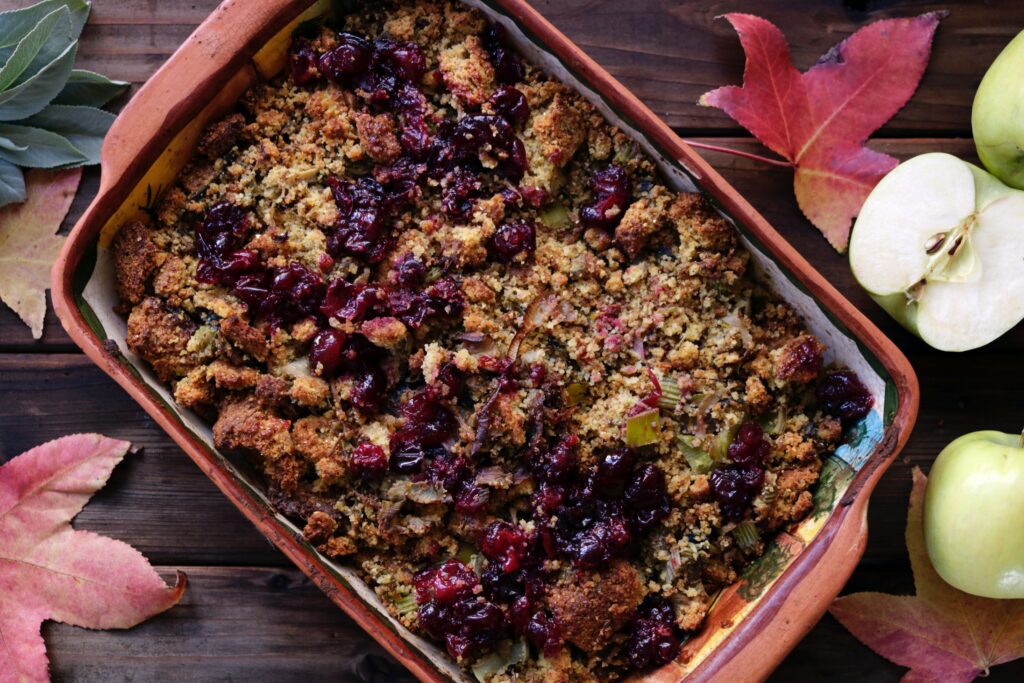 Pecan pie cobbler is a delightful treat that brings the warmth of a cosy night to your taste buds.
The gooey pecan filling, with a layer of golden-brown cobbler crust, offers a symphony of textures and flavours. This dessert will definitely make the perfect ending to a snug and comforting evening.
Ingredients
1/2 cup butter, cubed
1 cup plus 2 tablespoons all-purpose flour
3/4 cup sugar
3 teaspoons baking powder
1/4 teaspoon salt
2/3 cup 2% milk
1 teaspoon vanilla extract
1-1/2 cups coarsely chopped pecans
1 cup packed brown sugar
3/4 cup Toffee bits
1-1/2 cups boiling water
Vanilla ice cream, optional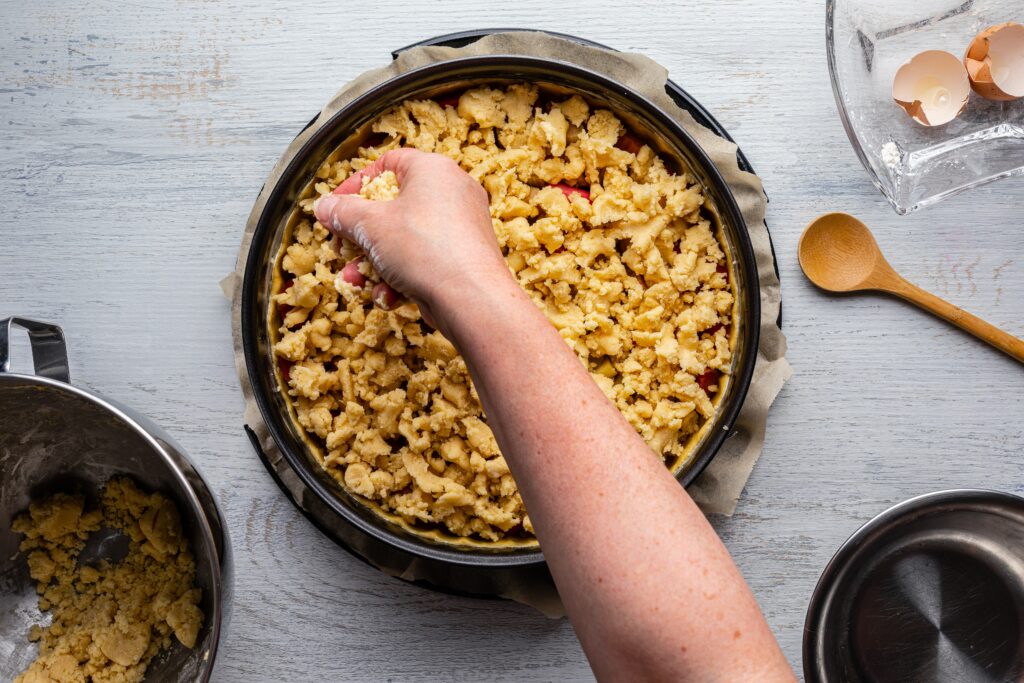 Bread and butter pudding is a timeless comfort dessert that's perfect for when you get home after a long day. This simple yet tasty treat transforms humble ingredients into a warm, soothing delight. Served warm, each spoonful is a comforting hug for the palate. This would be a great choice when yiu want something quick and easy.
Ingredients
250ml full-fat milk
300ml double cream
1 vanilla pod, halved and seeds scraped out, or 1 tsp vanilla extract
3 whole large eggs, plus 1 egg yolk
3 tbsp golden caster sugar
8 slices of day-old white crusty bread
50g slightly salted butter, softened plus extra for greasing
75g mix sultanas and currants or other dried fruit
Zest ½ lemon
2 tbsp demerara sugar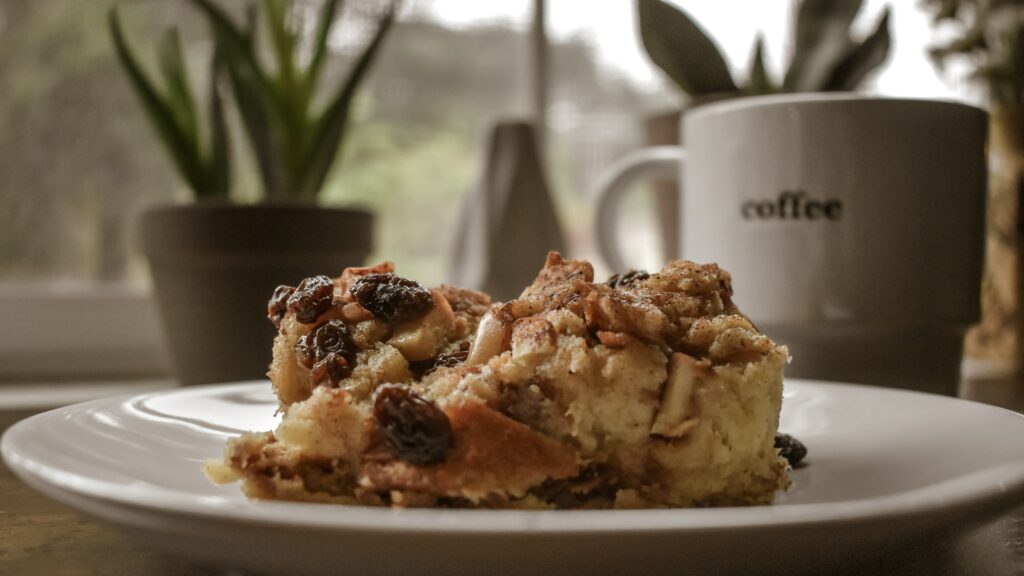 These cosy food recipes are a delightful way to embrace the chilly November evenings. These dishes will warm your heart and fill your home with the scents and flavours of winter. So, light a few candles, put on your cosiest sweater, and enjoy these comforting dishes as you savour the joys of the season.
---
Have you also read these articles?
Not All British Food Is Awful!