My fascination for the Japanese language and culture had its roots in growing up in a mixed-nationality family living in a multilingual Transylvanian city with its distinctive German and Hungarian traditions. I naturally learned the value of being open-minded to other cultures and Japanese fascinated me after I opened my first book in that language at the age of 14. Because I could only observe and not read, the drawing-like letters acted as a spur and so, I found myself applying, in search of a personal challenge, for a year's program in Japan. I plunged into Japanese society and a Buddhist high school, in full interaction with native speakers.
Here I am now, finally back in Japan after almost 6 years. I did not think this day will ever come, because of the pandemic and its endless variants. At some point I even started to lose faith and thought my exchange year in Japan will only revolve around me, my computer, and my small room back in Romania. The first few months of being a remote Waseda student from Europe were very challenging and often very depressing. Every day I had to wake up at 3 am in order to attend my classes, sit my exams, and do my homework for the next day. By being under so much stress my body did get to suffer from the chaotic lifestyle, resulting in me being severely ill during the whole of the winter semester.
The point I started to see light on the other side of the dark tunnel was after I got my spring vacation and heard the news that Japan is finally going to open its borders to foreign students. Undoubtedly, the next thing I knew was that within days I was flying across the Asian continent to finally reach my so-long dreamt destination – Tokyo, Japan.
Soon after I got off the plane, it felt like home; a very powerful feeling, a different feeling from the previous Japanese experience in Hokkaido, a feeling of satisfaction – I was all by myself, at a more mature age and more independent. The first weeks of finally being in Japan were very busy because I had to sign up as a foreigner, do my health insurance, make friends, attend my classes, and obviously- apply for internships. I was not and I am not going to waste any minute of being in Japan, because the time I have got left here is very precious.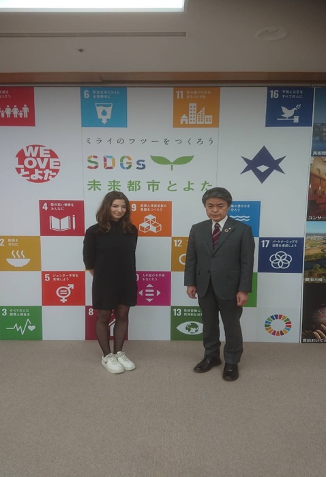 Due to the whole pandemic situation, my time in Japan is very limited, therefore every day I make sure I have something to do and that I stay productive. The first month here began with my visit to Toyota City, a visit which consisted of 2 days – one day in Nagoya and one day in Toyota City. The people I have met at Toyota have all been extremely accommodating, lovely, and kind. I was honoured to meet the mayor of Toyota City, a once-in-a-lifetime experience, I will get to once tell my kids. Thanks to Tak sama, I had the chance to see the surroundings of Toyota and an art exhibition, where I was surprisingly amazed to find out that they had exhibited a sculpture of Romania's most famous artist, Constantin Brancusi. The happiness I felt was surreal and it was radiating through my mask, at that point I was once again reminded of how blessed I am to be a Romanian national, undertaking a placement in Japan under United Kingdom's tutelage.
Soon after I returned to Tokyo from my Nagoya & Toyota trip, I continued applying to various internships, managing to secure an internship at the Embassy of Romania with an immediate start, as well as being offered another very unique opportunity – interning for a day at the Sesame Street (muppets show) as a video production assistant. Currently, I am undertaking other interviews at various financial companies, hopefully managing to secure an internship for the summer in Tokyo and consequently extending my stay until mid-September.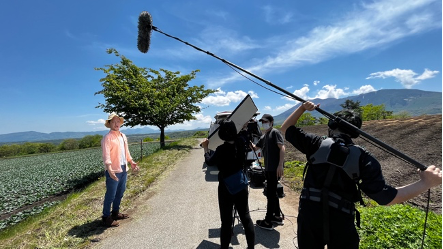 Throughout the year in Japan, I aimed to master my interpersonal and writing skills and deepen my knowledge of Japanese culture and society, a thing which is presently in progress. Academic-wise, my Japanese proficiency in both written and spoken form has been taking a great turn, reaching good fluency. At the moment my ambition is to become better in business Japanese (spoken and written) as it is an indispensable factor for my future.
In terms of food, I do have to say I missed Japanese cuisine more than I missed seeing my Japanese friends. I love going out and trying new dishes and every time I get to try something new I get more and more amazed by how the Japanese manage to reach perfection in everything they create, I would so call their culinary perfection the art of food. However, eating out is understandably more expensive than doing it yourself, thus I have taken up the challenge and started cooking delicious Japanese dishes myself at home, including sushi, ramen, noodles, hot pots, etc (and surprisingly they even taste delicious)!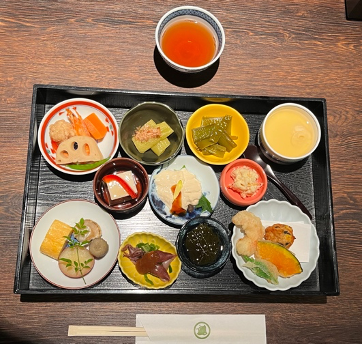 Lastly, I want to say that I am looking forward to my next few months in Japan and am very excited to see what this Japanese experience is going to bring me next. I am very open to new challenges and new opportunities so will stay just as hands-on and productive as I have been until now.
I would like to express my forever gratitude and appreciation for being awarded the Toyota-shi Trevelyan Scholarship by International Student House, U.K and Toyota City, Japan. The receipt of this award has changed drastically my worries while living in Japan, enabling me to enjoy better my exchange 'year' in Japan.
Thank you!
---
Have you also read these articles?
How one application changed my life: Trijan's story