Prioritising mental health is a journey that requires continuous effort. In the same way, our bodies need fuel, rest, and movement to function well, our minds must receive the same care and attention to operate. Taking care of your mental health is all about recognizing your unique needs and developing practices and habits to honour them. This can feel challenging and even selfish at first, especially if you're not used to getting your needs met. But it's the antidote to stress, anxiety, depression, and burnout so it's worth the practice and dedication.
Here are 10 ways to prioritize your mental health.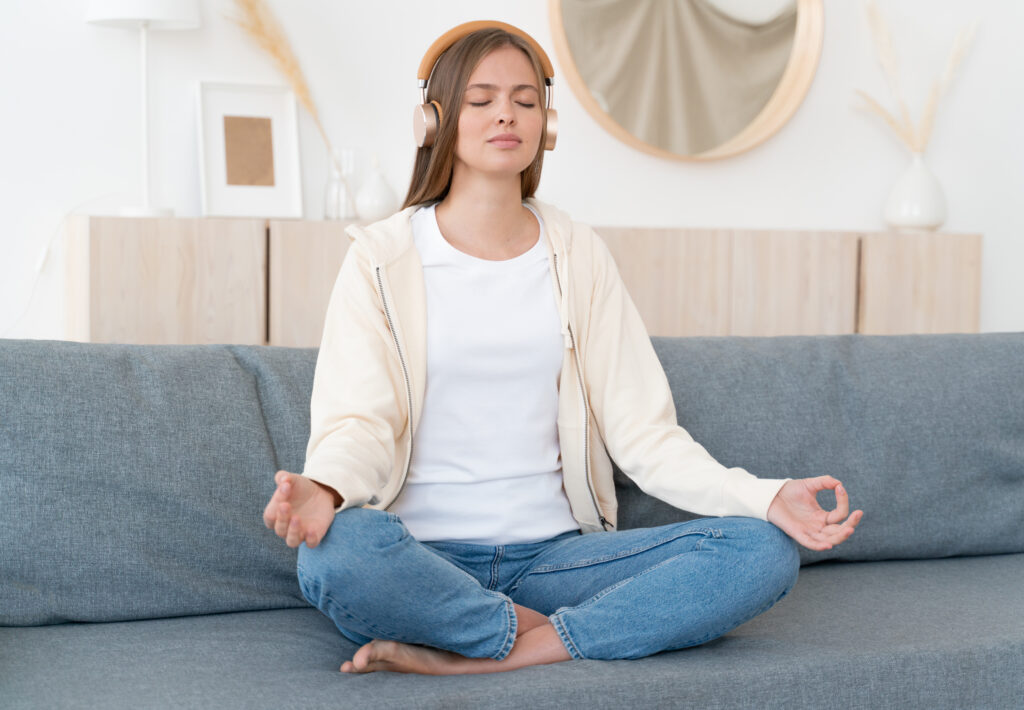 1. Practice Meditation & Yoga
Meditation is well-known to help relieve stress and enhance one's strategic thinking approach.
Meditation affects the body in exactly the opposite way that stress does, by triggering the body's relaxation response and helping the body to repair itself.
2. Socialize
Relationships are key to strengthening one's emotional health. We human beings are gregarious by nature. Staying connected with family and friends can help build resilience against stress as it shifts one's focus outwards, connecting more with the people around instead of being anxious and worried about day-to-day chores and stresses.
3. Start a gratitude journal
Make it a priority to actively and deliberately focus on the positive to avoid being overwhelmed by daily stressors. One way to focus on the good in life is to write down positive thoughts and notes about what you are grateful for.
4. Learn to Say No
For a lot of people, saying "no" can feel incredibly challenging. But that constant "yes" to the requests of those around you can lead to burnout, stress, and even resentment all of which weigh on mental health. Since saying "no" can bring up feelings of guilt or shame for some, it's important to explore and set boundaries in different parts of your life: work, school, familial relationships, etc. The best route for communicating a boundary or saying "no" is to be clear, firm, and courteous.
5. Move your body
We were born to move. Yet, we so often find ourselves in front of screens day and night. The drain of the screen does little to inspire movement, so it's important to pre-plan opportunities to walk, dance, stretch, or exercise. All of which can boost your mood and reduce stress.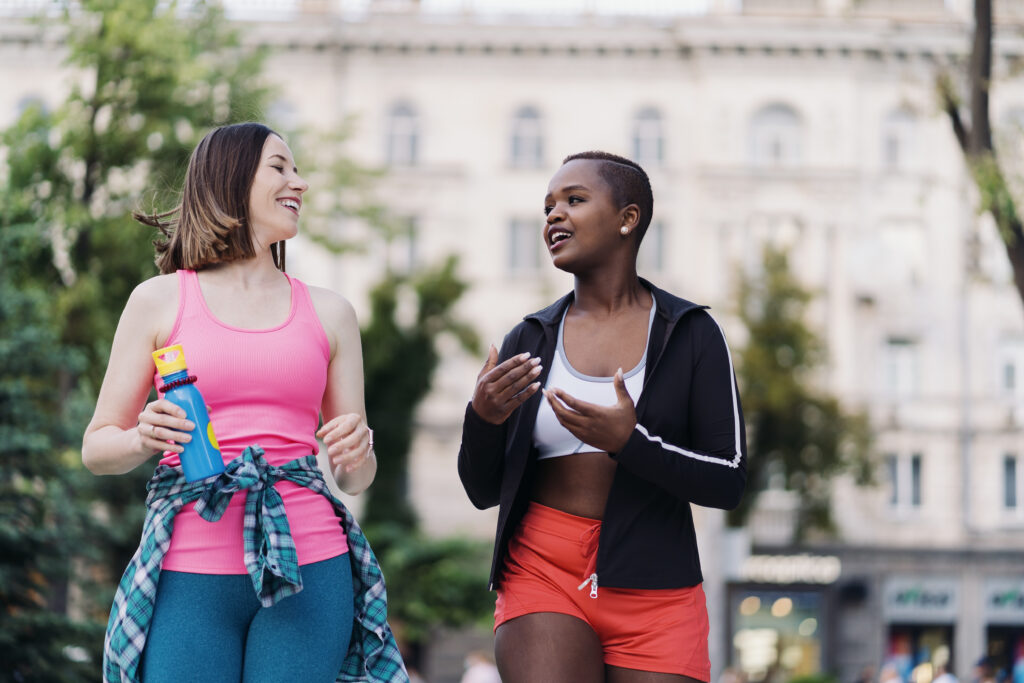 6. Schedule some personal time
People now more than ever are seeking a healthy work-life balance and for good reasons. It is very important to maintain healthy mental habits. To ensure a work-life balance, it is essential to take time to invest in yourself. This time should be all about you and the intention should be to build yourself up! Take time to develop your skills, learn a new hobby or read a book. Relaxing and treating yourself to your favourite dessert or fun activity counts too! Scheduling out time at least once a week will ensure you get this personal time.
7. Prioritise your sleep
Studies have shown that sleep deprivation has a large impact on moods, it can lead to many adverse moods including, anger, sadness, mental fatigue, and irritability. This illustrates how important it is to prioritize your sleep. The Centre for Disease Control recommends adults get at least 7 hours of sleep per night.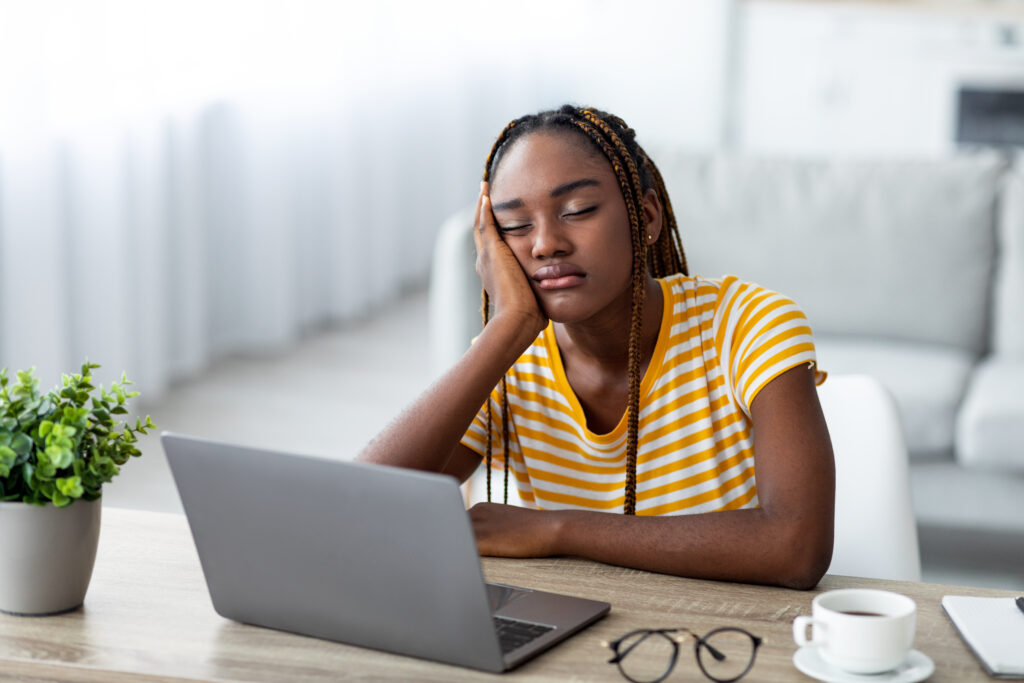 8. Eat healthy
A healthy diet is just as important as a good night of sleep. There is a relationship between what we eat and how we feel. This doesn't mean making big changes to your diet but doing little things to keep that relationship healthy. The Mental Health Foundation provides several easy tips for eating well including, staying hydrated, eating regularly, and including protein with every meal.
9. Mind what you drink
Sources show that consuming too much alcohol or caffeine can exacerbate mental health issues. Alcohol increases the risk of depression, and depression increases the risk of alcohol use, and too much caffeine throughout the day can also increase existing feelings of stress and anxiety.
Some tips to stay hydrated and keep a healthy relationship with caffeine and alcohol are:
– Limit caffeine and alcohol at least 4-6 hours before bed
– Limit caffeine and alcohol intake to fewer days during the week or month
– Fill a 2L water bottle and try to finish it before the end of the day.
– Replace your favourite caffeinated or alcoholic beverages with pleasant alternatives like flavoured or sparkling water, or caffeine-free and alcohol-free alternatives.
10. Develop a routine
Healthcare providers encourage patients to implement routines to support lifestyle changes that ultimately improve their health and quality of life. Building healthy habits doesn't happen overnight; changing your habits is a conscious decision that takes place every day.
Make new habits obvious, attractive, easy, and satisfying to encourage consistency, for example, preparing healthy food that tastes good ahead of time.
Change your environment to curb unhealthy habits and encourage new ones, like charging your phone outside of your bedroom before you go to sleep. Start a habit tracker where you check off every time you complete a good habit and reward yourself when you succeed.
---
Have you also read these articles?
10 Revision Apps Every Student Should Have