March is Women's month and over the next few weeks, we will be celebrating women in different walks of life. The theme for International Women's Day 2020 is EachForEqual. Individually, we're all responsible for our own thoughts and actions – all day, every day and we can actively choose to challenge stereotypes, fight bias, broaden perceptions, improve situations and celebrate women's achievements. And collectively we can help a gender-equal world. Today, we have a conversation with two women who have chosen a career in music – so we'll explore equality, inclusivity and empowerment in the music sector.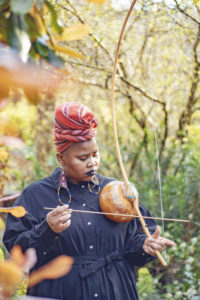 Meet Thandeka Mfinyongo. Thandeka is South African artist with over 20 years of experience as a vocalist and over 5 years of playing the uhadi and umrhubhe. She is inspired by older generations of African musicians such as Madosini, whom she spent time and performed with, learning from her and deepening her appreciation for the traditional instruments and indigenous music. She has performed on various stages including the Baxter Theatre, Artscape and local stages and churches. She's been performing on different stages over the last few years and in 2018 she released her first single called Wenza Ngabom. Thandeka is currently pursuing a Masters in Music Performance at SOAS.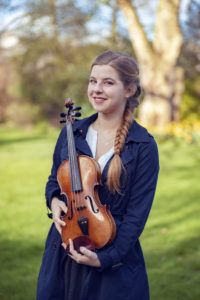 Meet Gosia Zwierzchowska, a skilled violinist, creative musician and successful project director who is currently enrolled at the Royal Academy of Music. Born in Warsaw, Poland, she started playing the violin at the age of 7. She's a busy young lady, performing regularly in renowned venues across Europe and taking part in festivals such as Aurora Festival in Stockholm, Chipping Campden Music Festival and Bach the European Festival in London. Gosia is also the founder of Music with No Borders – a winning project of 'Davis' Projects for Peace' promoting the idea of music being a universal language and a tool in building mutual understanding between people of different cultural backgrounds.