The holidays can be one of the hardest times for international students. You can start to feel a little more homesick because of the holidays and miss your family and friends back at home, your Christmas traditions, and the food from your country.
For many international students, it is not possible to go back home for the holidays because of money, distance, or time. If you are one of the many international students staying in the UK during the holidays don't worry, we have put together a list of the best Christmas destinations in the UK, so you can make the most of your time in the UK and spend a wonderful Christmas.
Edinburgh, Scotland
Edinburgh is renowned for its manmade and natural beauty, from Holyrood Park to Edinburgh Castle. At Christmas, this city comes alive with dazzling lights, Christmas markets, and a Christmas tree maze. The city is festooned with fairy lights, which bounce off crowded streets and illuminate the city markets like Santa's personal disco in Scotland's capital. From the Edinburgh Eye, you can get a clear picture of the city's haunting architecture contrasting with the joyful outdoor ice rink.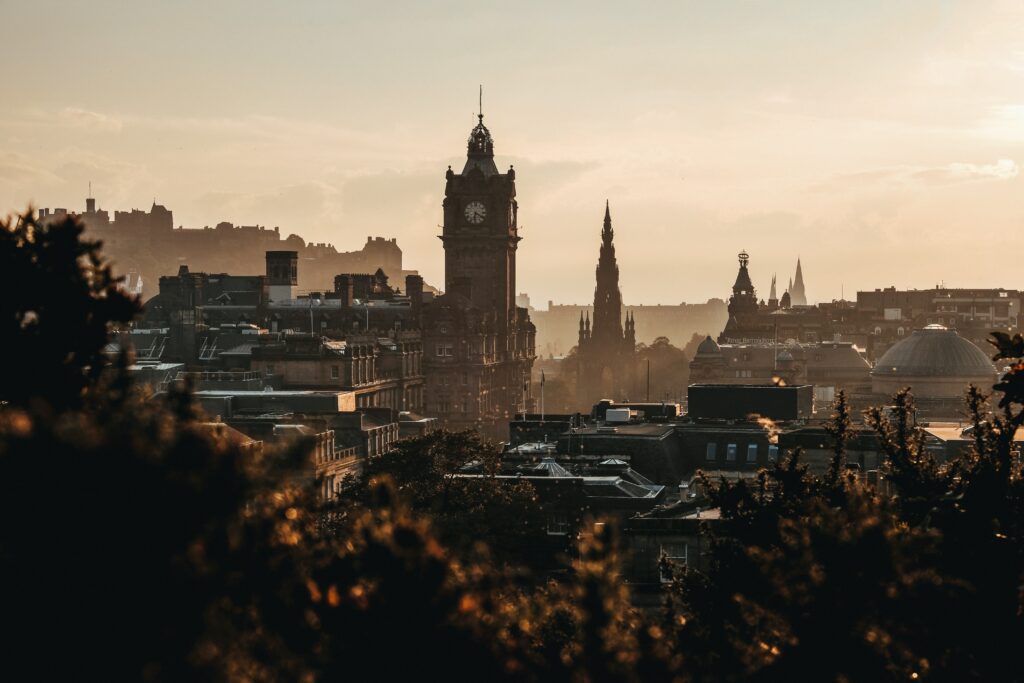 Aviemore, Scotland
If you have a penchant for the outdoors and are dreaming of a white Christmas, Aviemore may be the place for you. But beware, it gets cold!
Located in Cairngorms National Park in the Scottish Highlands, Aviemore is known for its proximity to the secluded lochs, ancient forest, and mountain trails. It'll be difficult to find a more scenic place to spend the holiday season. There are plenty of opportunities for snowsports and walking trails to keep you occupied. And if you find yourself craving some Christmas cheer, you can check out the town's annual Christmas Eve Parade, which ends with the fireworks display at the Cairngorm Hotel.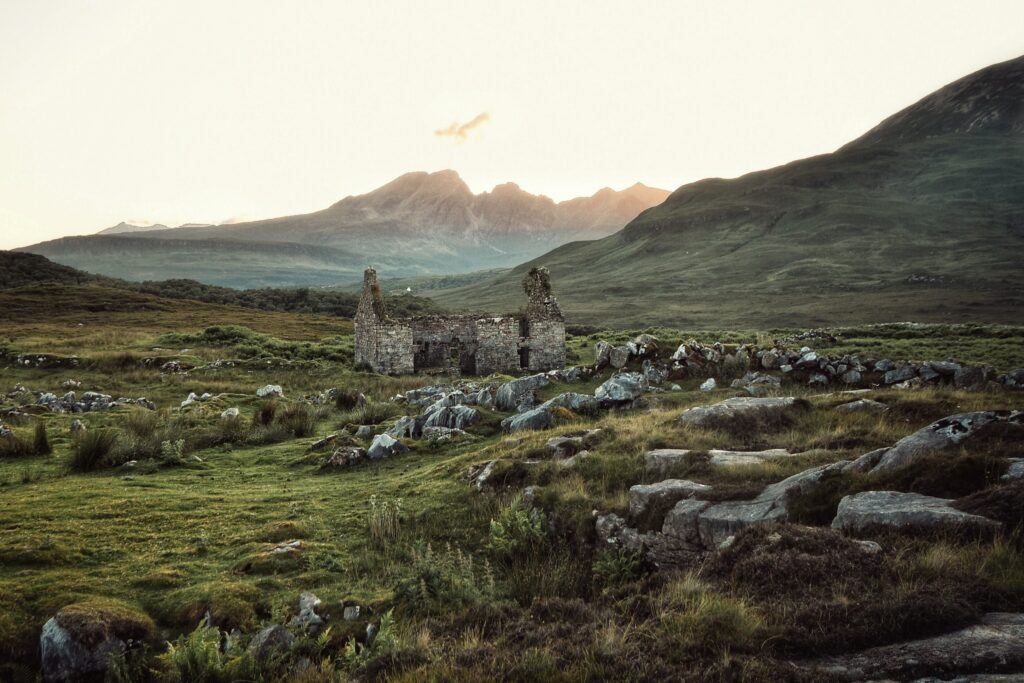 Bath
Bath has always been the ideal location for a romantic weekend getaway, but during Christmas, this picturesque Georgian town comes to life. The Bath Christmas market is famous for its almost 200 light-strewn wooden chalets erected around the iconic Roman Baths and the Abbey.
Here you'll find ceramics, glassware, clothes, and personalised presents, as well as plenty of food and drink for sale. If you need a break from the shopping, take a tour of the Roman Baths or head out on the Christmas Tree Carol Trail to spot the 10 trees, each decorated in a unique musical theme.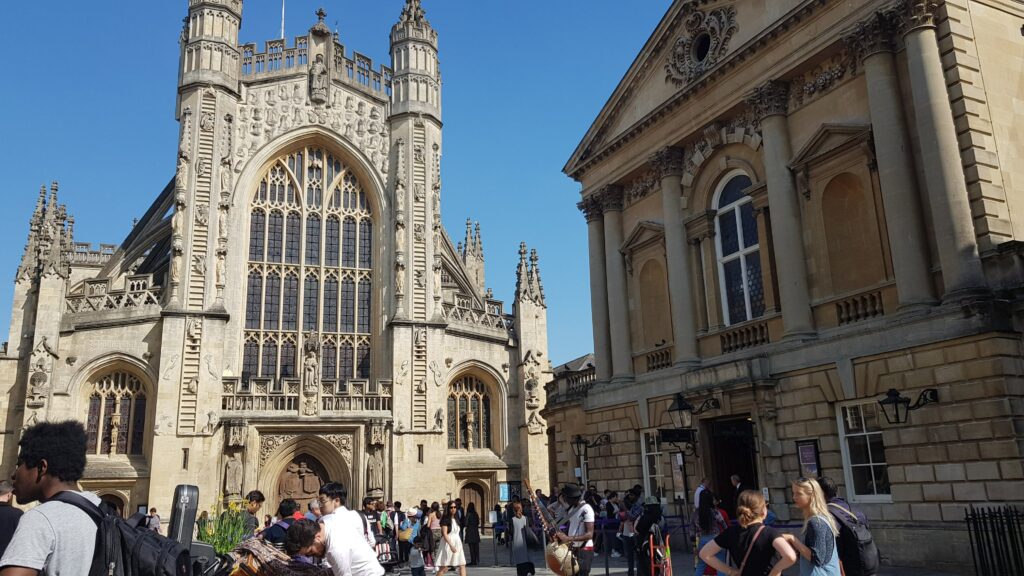 York
York really loves Christmas and it seems that Christmas loves York, too. York's Christmas Festival draws more people every year, offering visitors spectacular shows and gorgeous ice sculptures.
If you've been lazy about your Christmas shopping, there's always the St. Nicholas Fair where you can pick up some last-minute gifts or enjoy some mulled wine and roasted chestnuts. If you want a break from the hustle and bustle of the streets, you can escape to Castle Howard – a historic country house just outside York – and take a tour. The decorations look like they came straight out of a traditional children's story.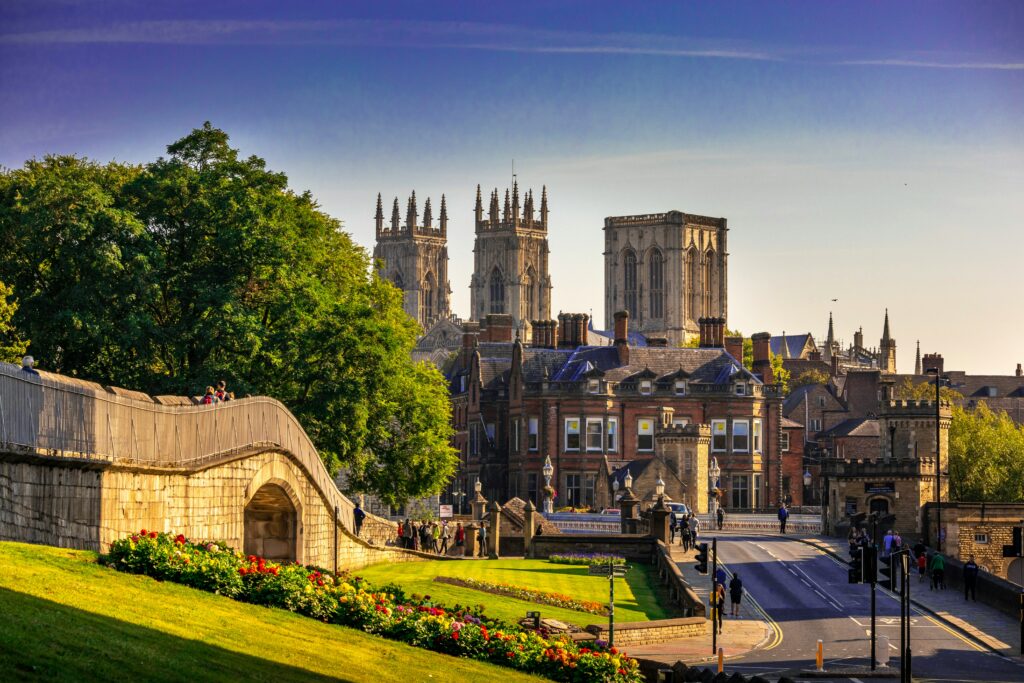 Manchester
An Ice Village, a giant Santa clause, and the Winter Funland at Trafford City, Manchester truly provide something for everyone during the festive season. Events are being held throughout November and through to the New Year, so guests can experience a whole range of things to do and see from a festive afternoon tea at The Monastery to the UK's biggest ice attraction in the Cathedral Gardens.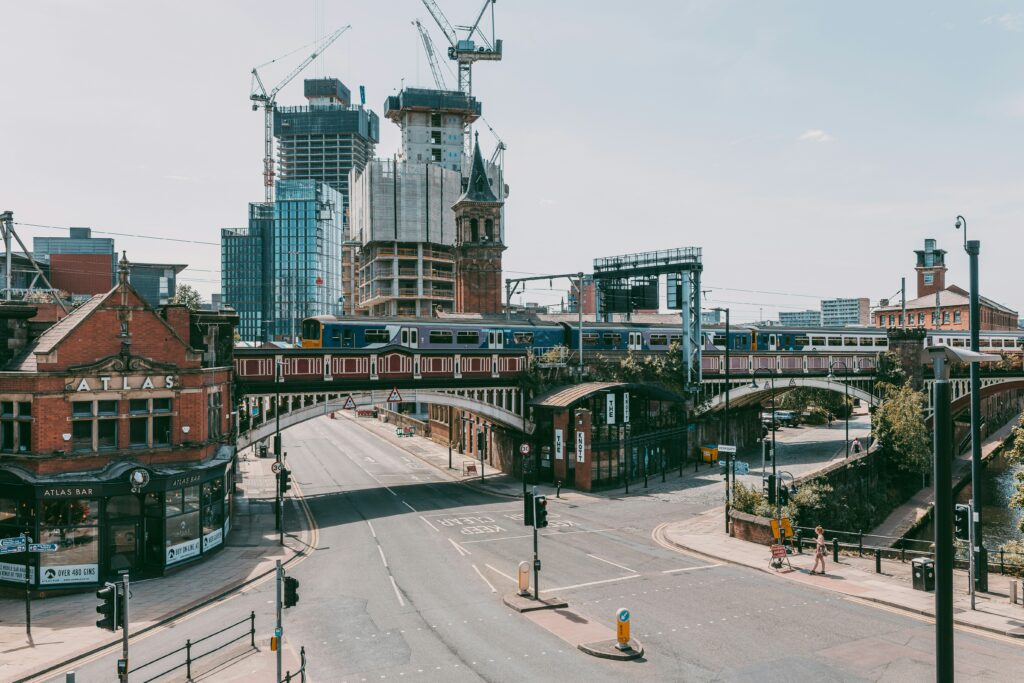 Birmingham
Birmingham often gets a bad rap for its drab, industrial history. But England's second most populous city has been through a series of ambitious makeovers since the 1980s, bringing with it a cultural revolution.
If you enjoy authentic German Christmas markets then Birmingham is the spot for you. It hosts the largest Christmas market outside of Germany and Austria, attracting over 5 million visitors. Consisting of the Birmingham Frankfurt Christmas Market and the Craft Market, the market has grown from just 24 stalls in 2001 to 180 that covers New Street, Victoria Square, and Centenary Square.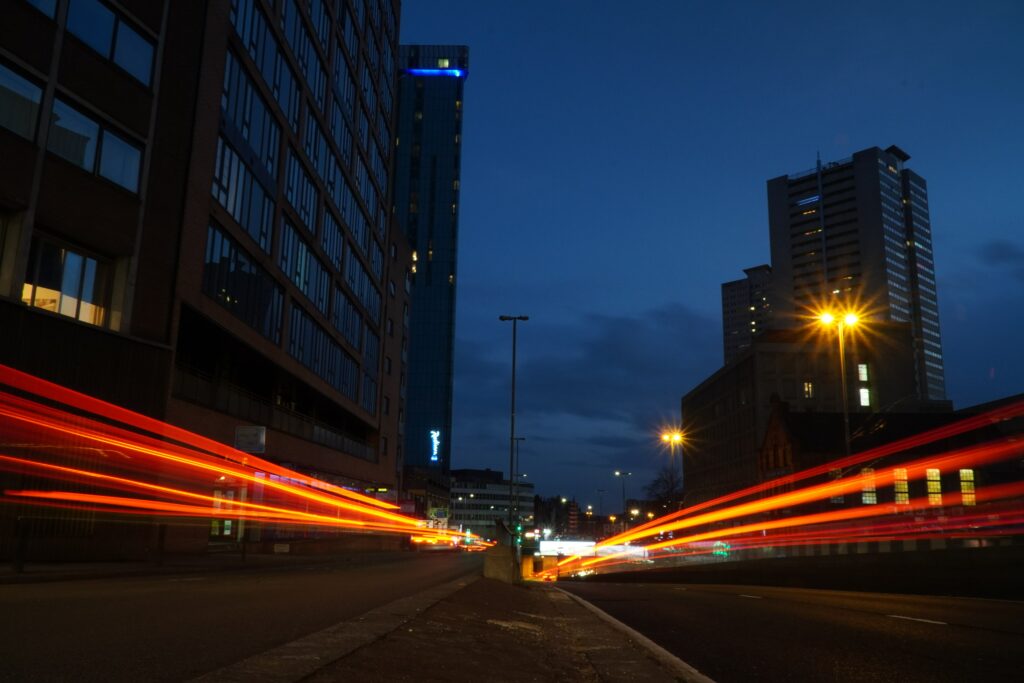 Oxford
Immerse yourself in the history of English academia in Oxford this Christmas. Walking along the hallowed grounds of the university is a profound experience at any time, but Oxford's dreaming spires have an extra bit of magic during the Christmas holidays.
The city's historic Broad Street is livened up by the annual Christmas market with over 60 stalls selling gifts and food, and local live entertainment.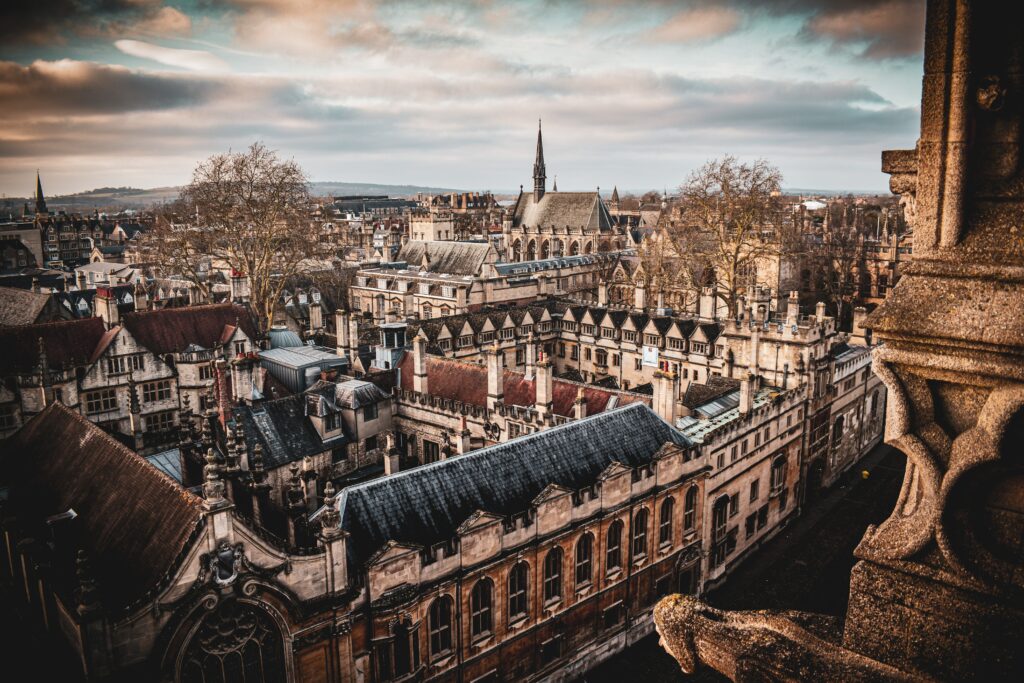 Rochester
A Christmas Carol is one of the most loved Christmas stories of all time, and with Rochester being the final resting place of Charles Dickens, it seems only fitting that the city celebrates the festive season with a festival in his honor. With its dramatic cathedral, castle, and medieval architecture, Rochester becomes a perfect backdrop for the Charles Dickens Christmas festival, which sets the tone for a magical season. The streets come alive with performers, markets, pantomimes, and artificial snow. The overall effect turns the clocks back two hundred years during the festive season, bringing the world of England's most loved author back to life for a spell.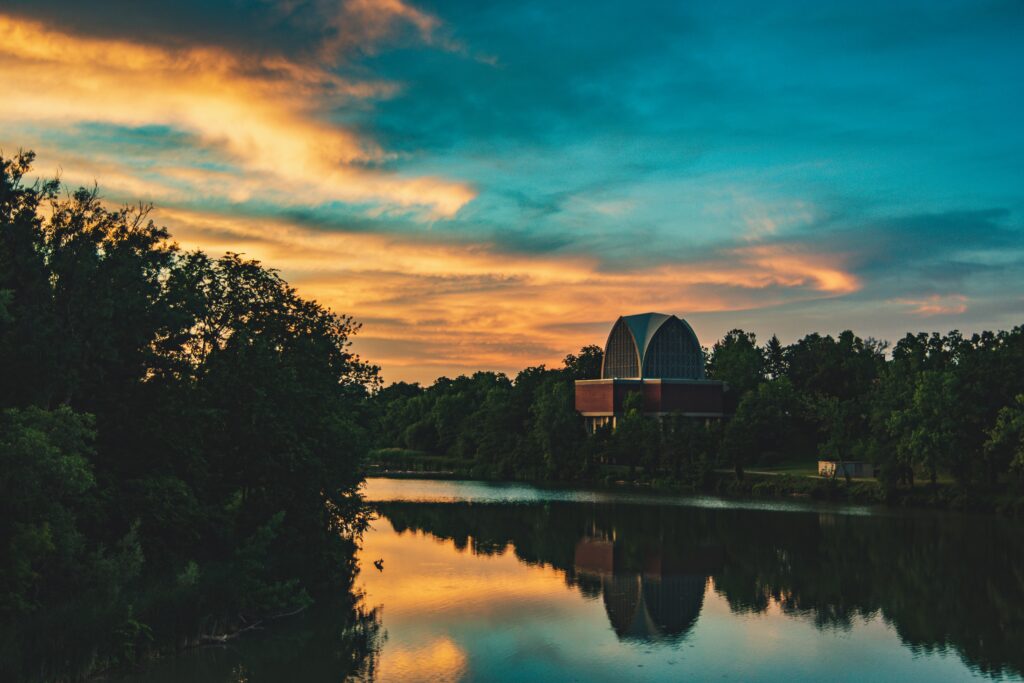 Isle of Wight
The Isle of Wight is an island off the south coast of England. It's a popular holiday location and has great beaches, family attractions, and historic sites.
In winter, the beaches are beautiful, especially if you are lucky and get snow. Also, the villages are filled with thatched-roofed cottages and traditional pubs and bars giving you that Christmas feel. It really sets the mood!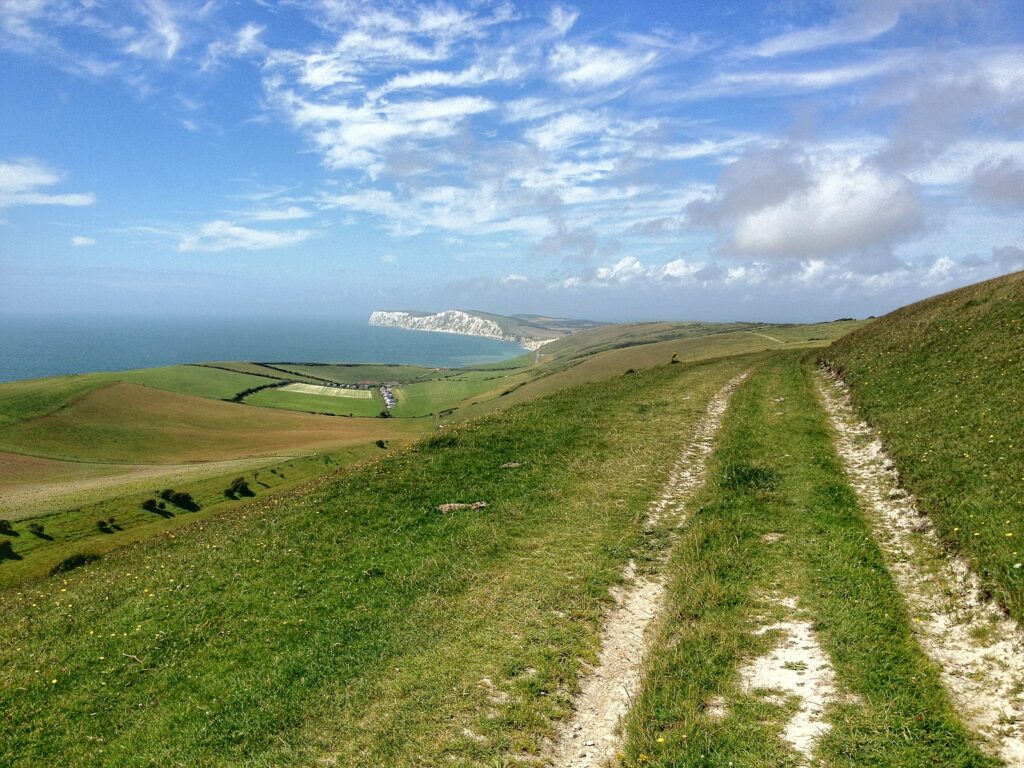 To get the most out of the island, it's recommended to stay a minimum of 4 nights. This is enough time so that you can pick which Christmas activities you want to do. Plus, it gives you time to explore the island too.
At Christmas, there are loads of festive activities to take part in, including one extremely popular option – the Garlic Farm. The garlic farm opens a pop-up Christmas shop filled with exclusive Isle of Wight-made gifts. It also usually has a log fire and other festive Christmassy things available.
It opens from the 4th-23rd December from 09:30-16:30.
Have you also read these articles?
Spending Christmas in The UK as an International Student