Written by Vinícius Espaluci Campos
Taking the huge step to study abroad involves many factors and the unique experience of being an international student is full of sweet moments, but living and studying in another country can also be challenging. In the pre-arrival steps of the journey, we need to deal with bureaucratic requirements and the anxiety related to visas. Once in the UK, we have the exciting phase of getting to know new people, settling in our accommodation spaces, and understanding the city around us. Then academic life begins, bringing with it the wonders of learning and exchanging ideas with people from all over the world, but also the pressure of essays and exams. Consequently, we aim to build on all the valuable lessons learned and start or improve our professional careers, looking for job opportunities after our degrees or even seeking hands-on experience during our studies.
International students can relate to this account of studying in the UK as a journey that integrates multiple dimensions. Differences regarding country of origin, culture, race, ethnicity, religion, class background and migratory status can shape that journey and create different opportunities and challenges. To enhance the student experience, it is important that international students encounter targeted support and guidance along the way, having their voices heard and their concerns addressed by their institutions.
With these factors in mind, UKCISA (UK Council for International Student Affairs) has recently launched the #WeAreInternational Student Charter. The Charter is a student-led document, written by UKCISA #WeAreInternational Student Ambassadors (two of them ISH residents) and developed in consultation with students and staff from across the international education sector. It is based on a holistic approach to the international student experience and seeks to guide the UK education sector in its mission to provide a world-class experience to its diverse body of international students.
The Charter also provides guidance to the international education sector on international students' needs and concerns to be considered in institutional policies and practices, from pre-arrival to post-graduation. It comes as a reference point to institutions and organisations that are working hard to deliver the highest level of international student experience and support. As an institution that has been working in this space since 1965, ISH is one of the supporters of the Charter, demonstrating its commitment to a holistic approach to the international student experience based on the document's five principles: creation of a welcoming and inclusive environment for international students, consideration of students' perspectives in institutional decision-making, integration of sustainability as a core institutional value, monitoring and evaluation of existing support to international students, and targeted support for students in every step of the journey.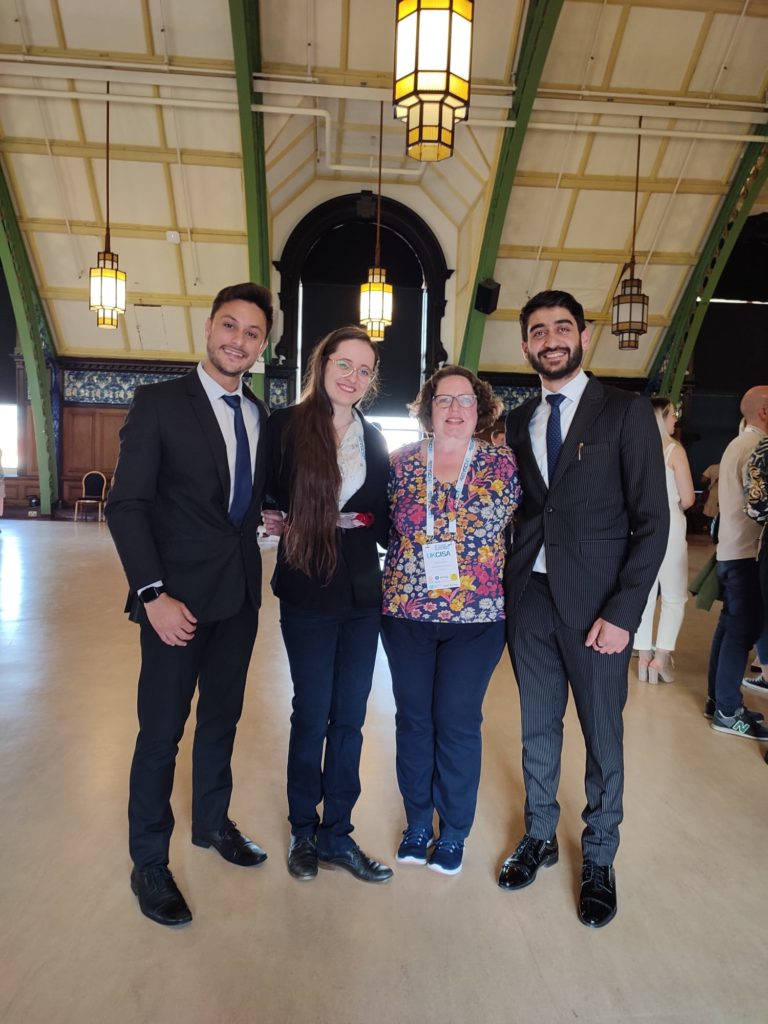 I had the opportunity of coordinating the consultation process with the international education sector and the development of the Charter's final version, and I am glad that we now have a document that reflects international students' voices and provides a common ground for the whole sector. In conversations with my fellow ISH residents and other international students, I could grasp that many of us face similar challenges, but in isolation. I was also able to hear about many great initiatives of targeted support to international students that help to overcome challenges and generate a sense of entitlement and belonging. This shows that there is great work being carried out in the sector, and while challenges remain, the way to build excellence in international student experience in the UK is through collaboration, exchange, and most importantly, the involvement of international students in decision-making processes.
With more than 600,000 international students making the UK their chosen destination, the Charter comes at the right time to support a positive agenda in the sector to provide targeted support to international students and make the UK a welcoming, equitable, and thriving environment for students from all over the world. The Charter works as a material reminder for international students and a collective commitment by the sector to recognize that the international student voice matters. The document is deeply aligned with ISH's values of support, growth, and excellence, and hopefully it will help to build an even greater experience for the next generation of students who chose to live and learn in the UK.